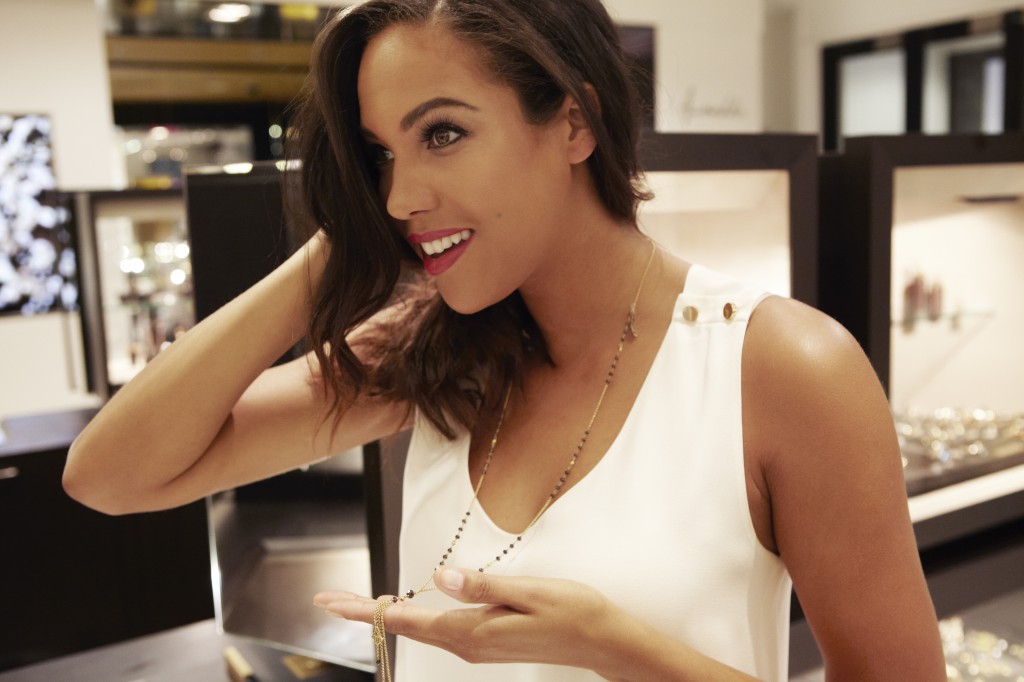 What a lucky girl I was to get to preview the curated jewelry collection by Talisman Gallery at Harvey Nicks before opening time. Like a fat kid who loves cake I got to have the entire store to myself to try on anything I pleased. Based out of London, Talisman Gallery showcases the very best in contemporary gold jewelry from around the world. All morning I got to drape my neck with delicate 18k gold necklaces by Natasha Dahlberg, pile on bracelets, and try on gold and gemstone drop earrings from LA DiOSA.
Nobody has an eye for bold and brave gemstones like Lesley Schiff who founded Talisman Gallery in 1983. For over 30 years Talisman has been on showcase at Harvey Nichol's, selling the works of many designers from all around the world. As opposed to being sold online Lesly believes "The best way to purchase jewelry is to handle it in person, look at it and try on each piece."
For more photos from my visit to Talisman Gallery, visit LoveGold.com. Explore individual pieces, meet the designers and find out about what inspires their designs and collections at Talismangallery.co.uk or Harvey Nichol's. Click "Continue Reading" see the rest of my story. -Taryn Cox for THE WIFE in collaboration with LoveGold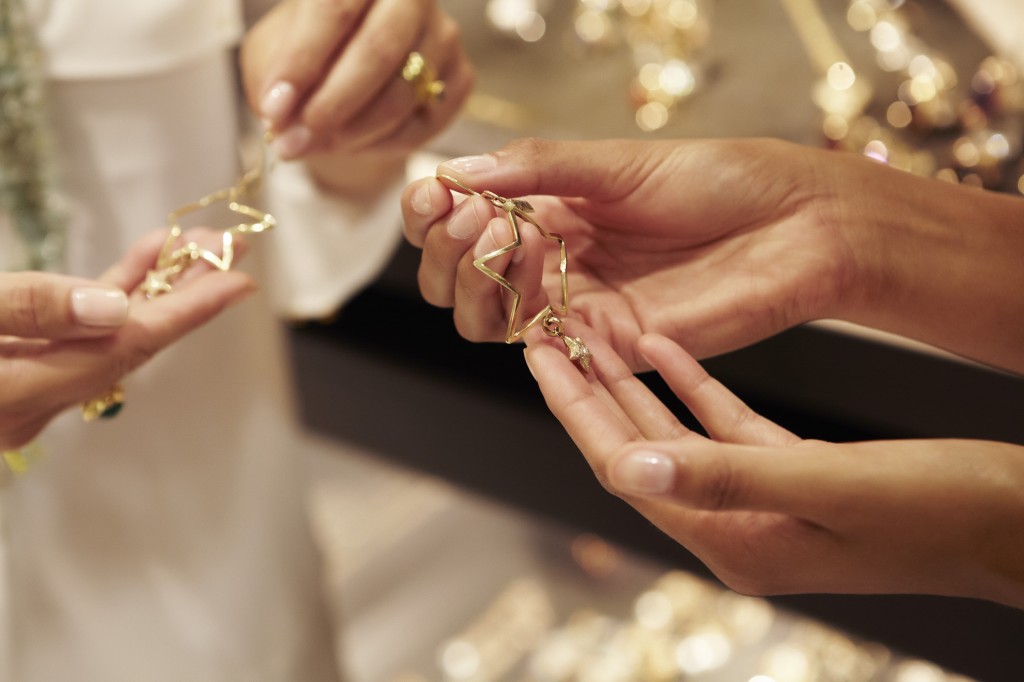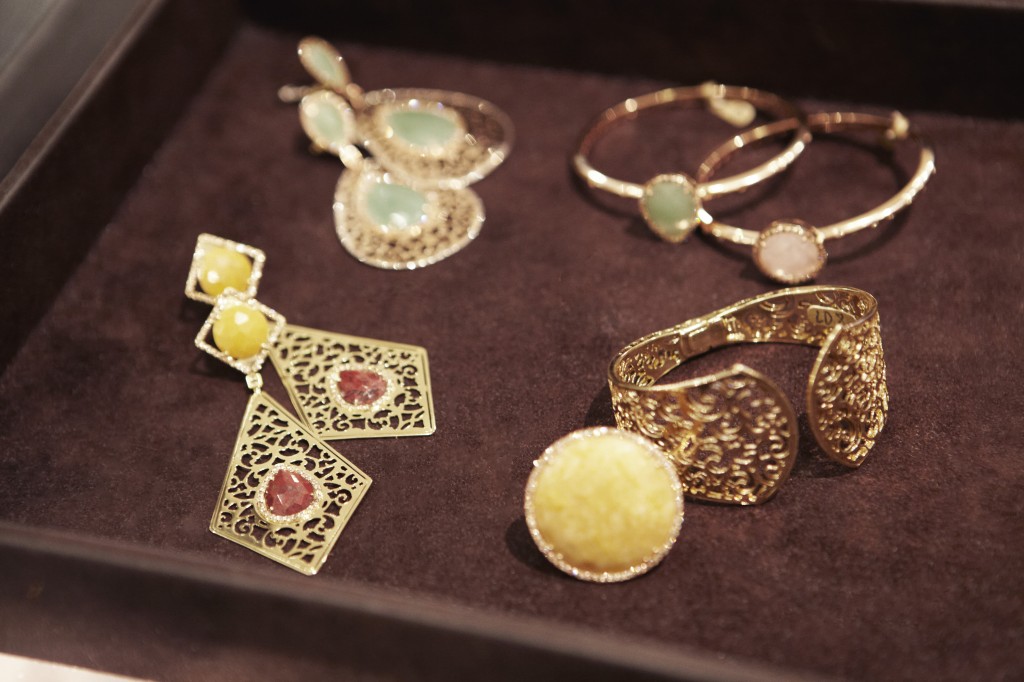 The Rania Collection by LA DiOSA combines intricate 18k gold and diamond designs with gemstones including rose quartz, amethyst, malachite and yellow jasper.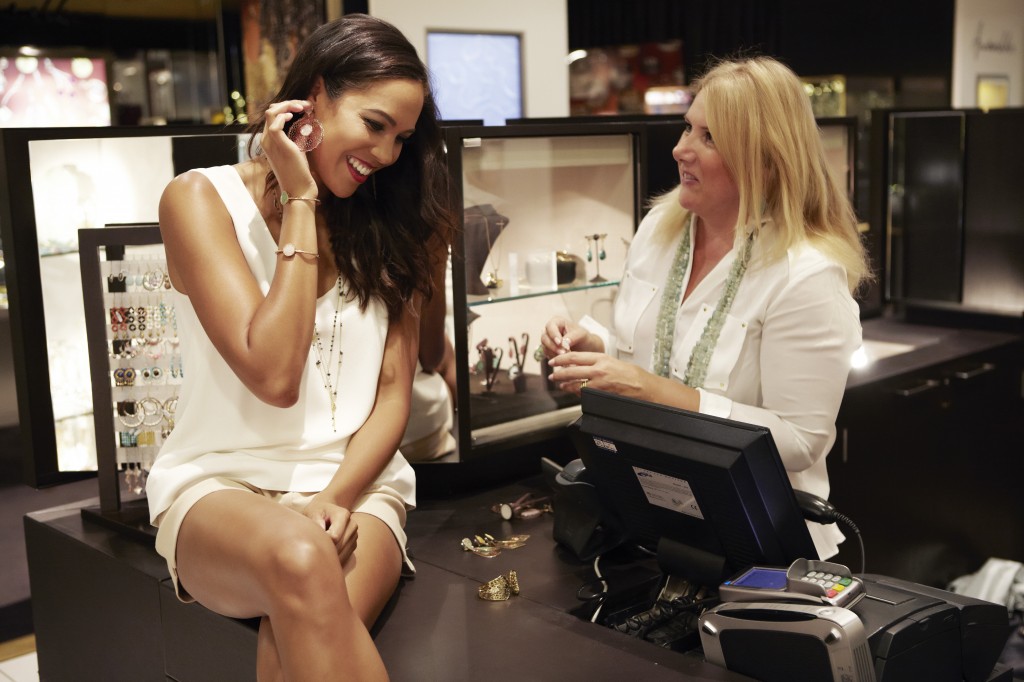 Wearing Natasha Dahlberg 18k yellow, rose and white gold gold necklaces with small charms and colored diamonds, which have been inspired by her travels to Asia as a child.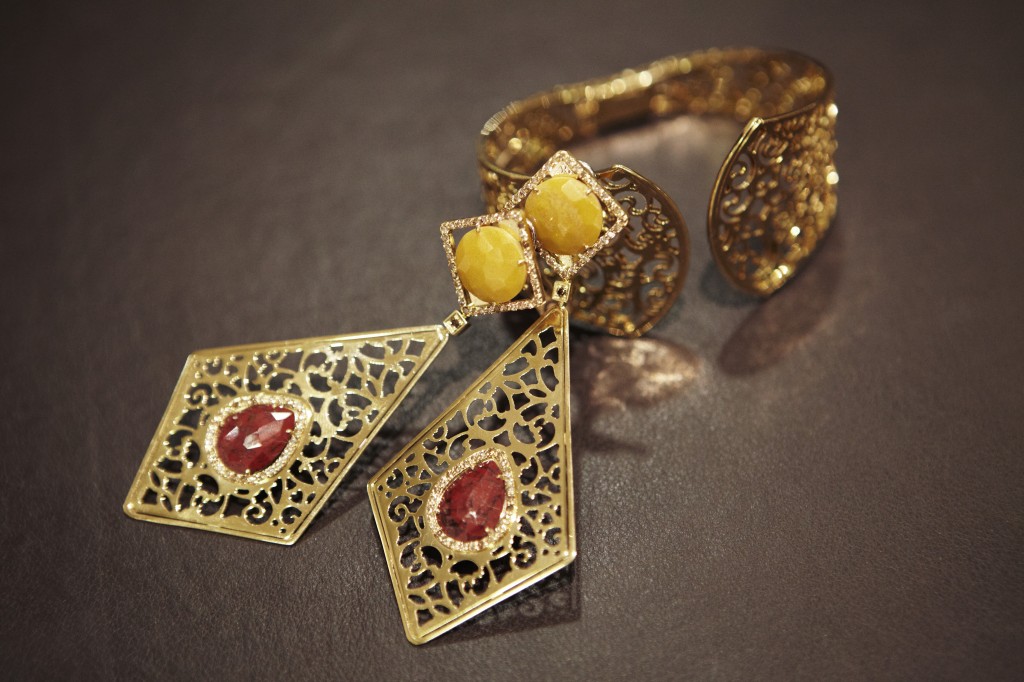 LA DiOSA's beautiful collection of earrings, rings and cuffs are reminsicent of romantic Morroccan riad, but with a contemporary London twist.