Every year, my best friend Clemmie and I take a trip somewhere in the world. Last year we went to Paris for Fashion Week and this Spring we decided to take a much need holiday in New York. I know the city like the back of my hand as I used to live in Tribeca. Below are a few of my favorite high lights from the trip. – THE WIFE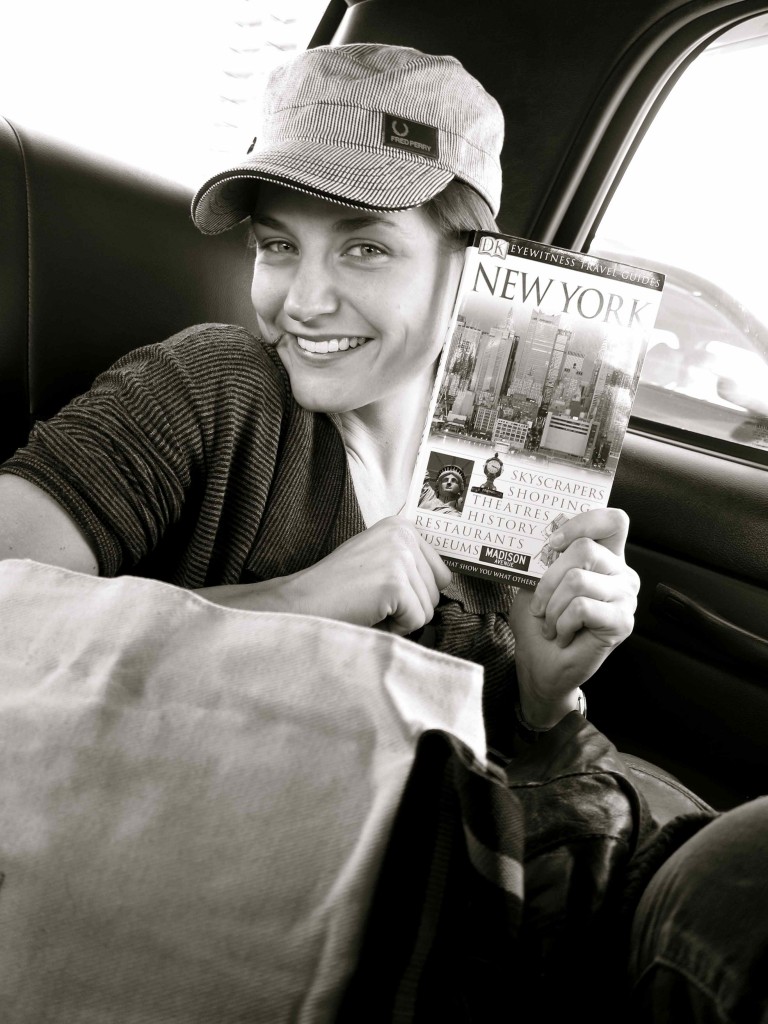 Clemmie in the Car, The drive from JFK our Hotel.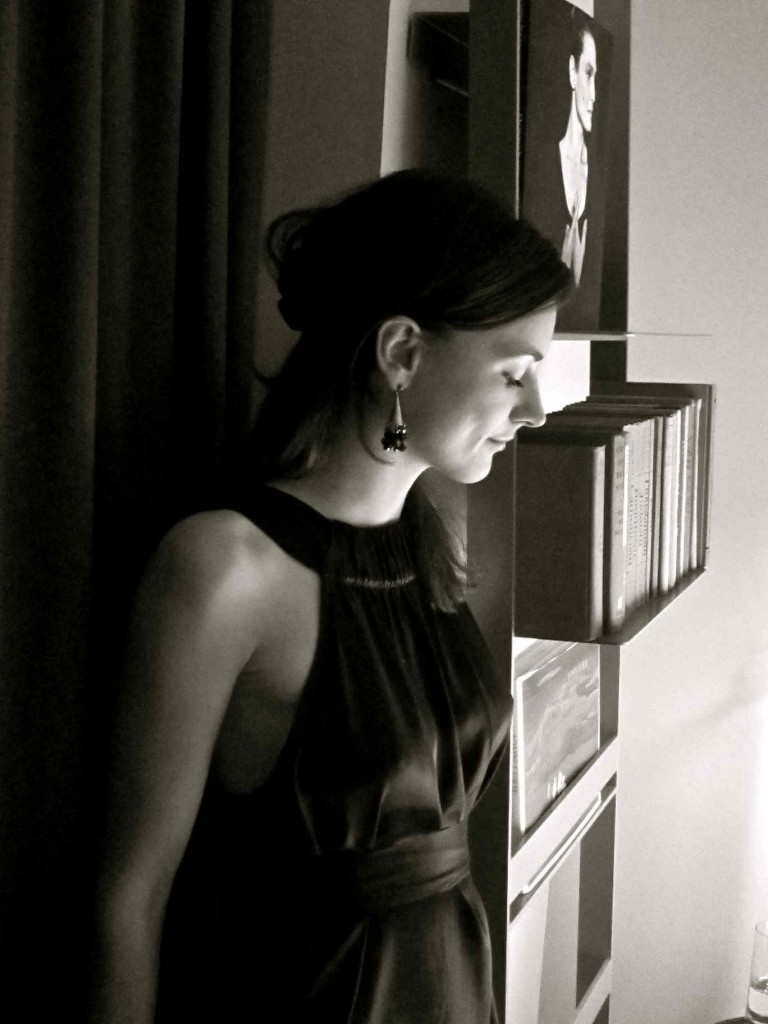 Clemmie poses before we head to dinner with friends at Sant Ambroeus.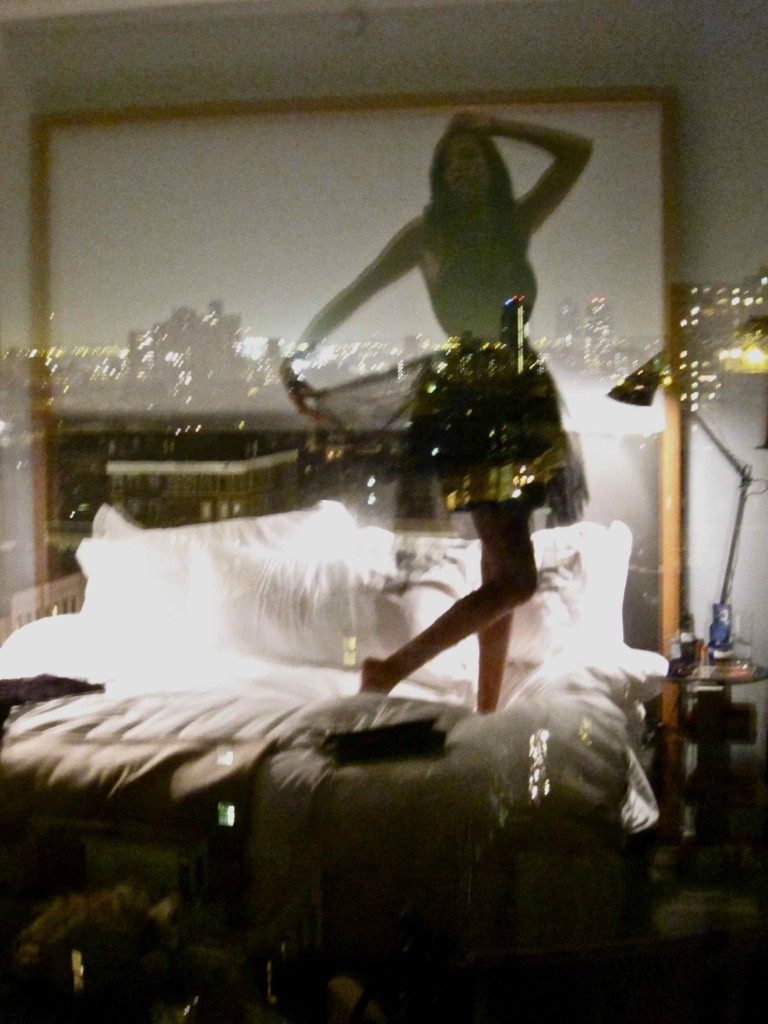 Me in a Rodarte for Target Dress mixed with the  beautiful view from the room at the Cooper Square Hotel.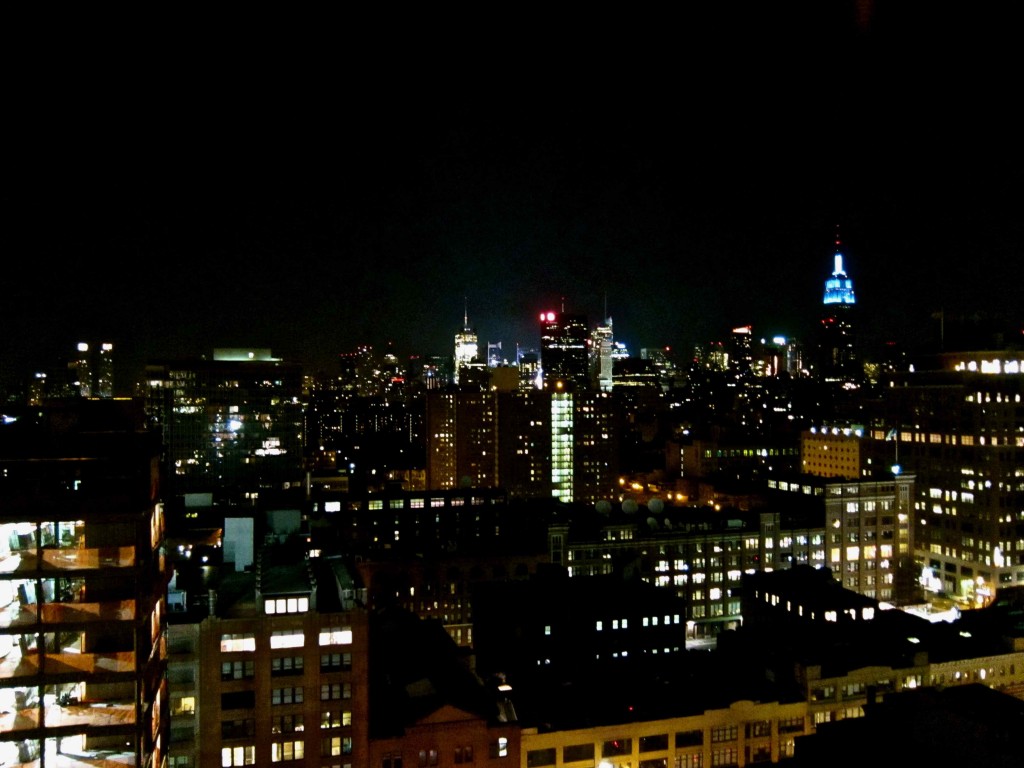 The gorgeous view from the Boom Boom Room at the Standard Hotel.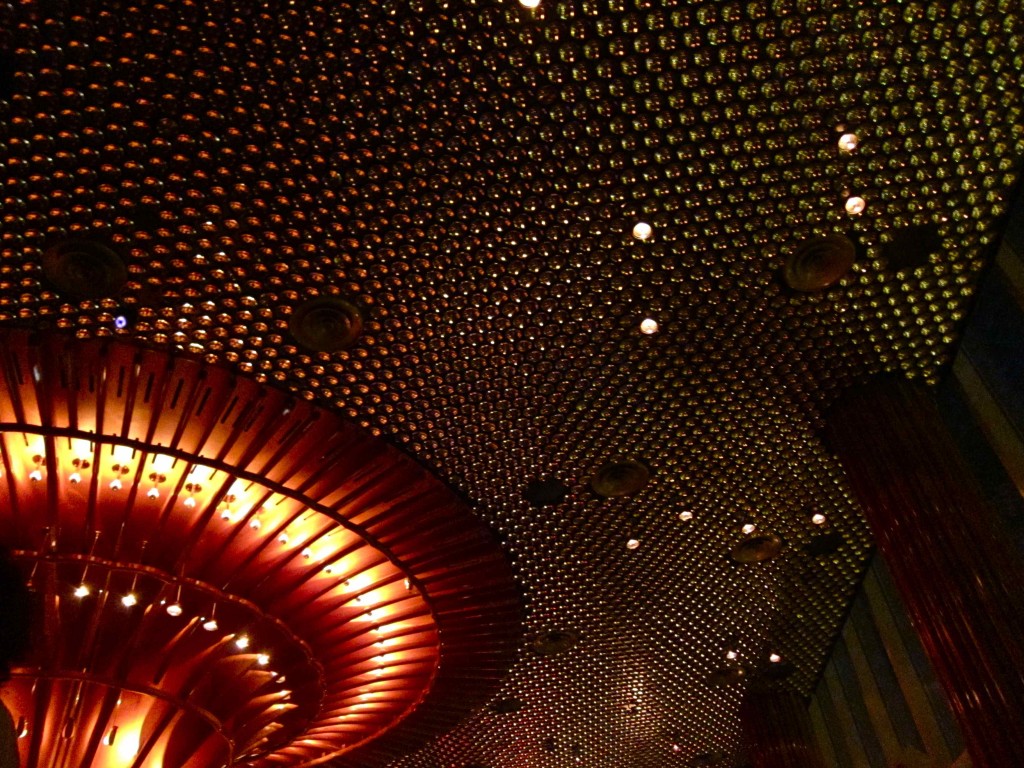 The Bar at the Boom Boom Room.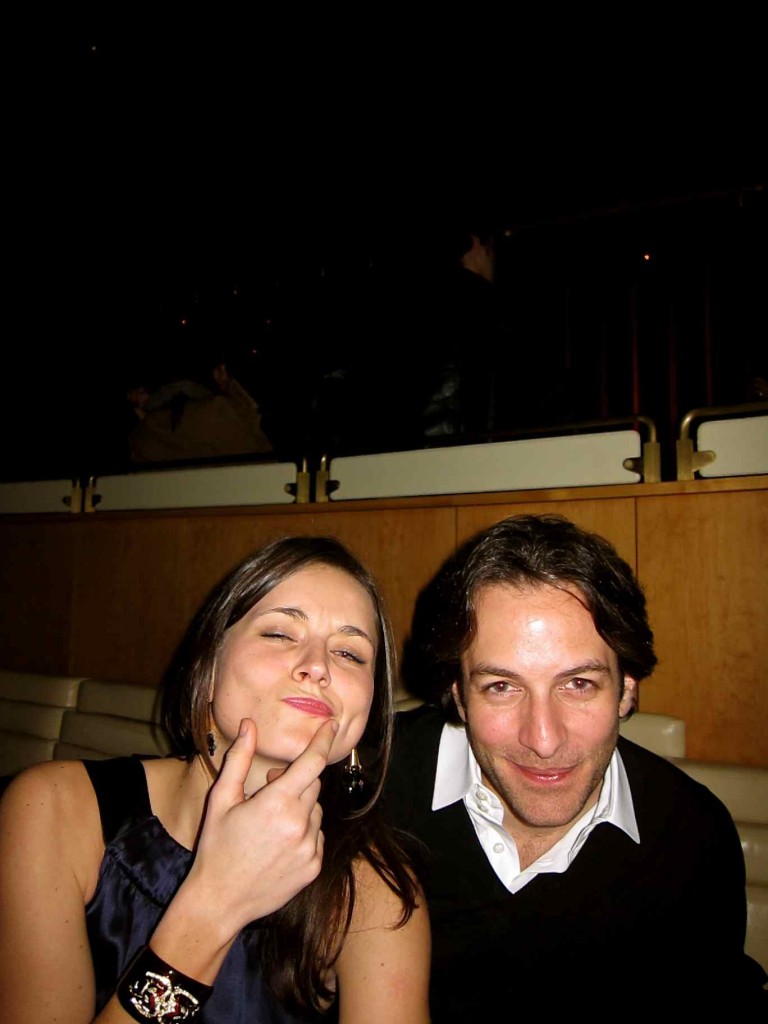 Clemmie and Friend Karim.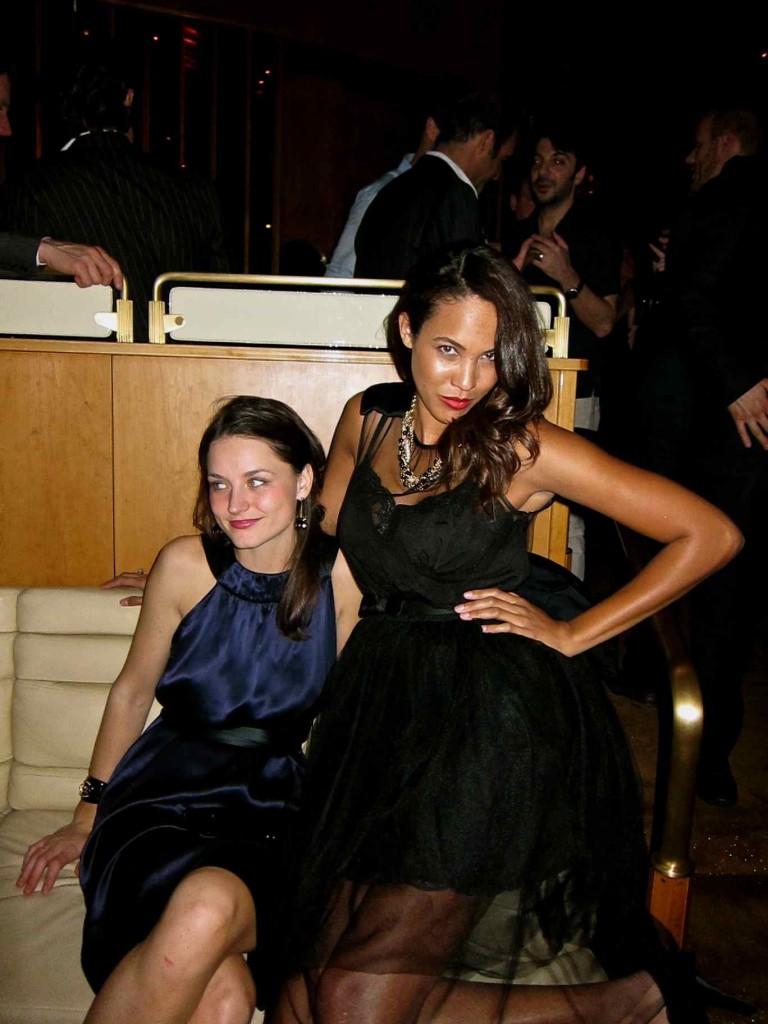 Clemmie and I strike a pose before heading off to Avenue for a little dance party.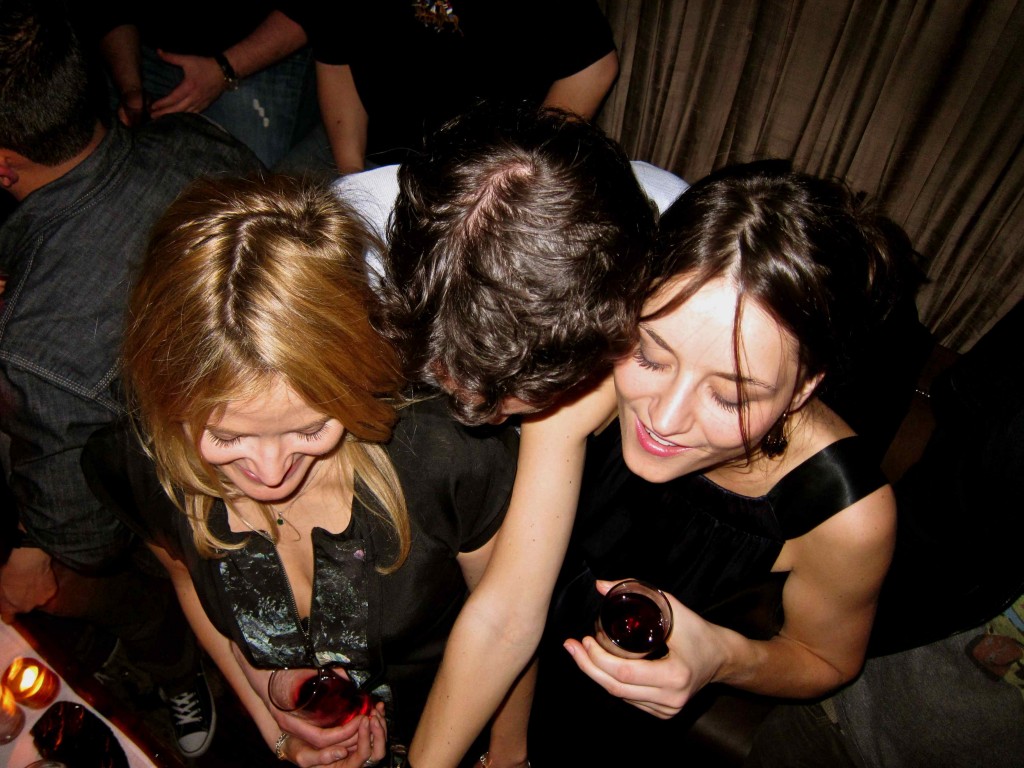 We meet up with friends Tom and Kate at Avenue.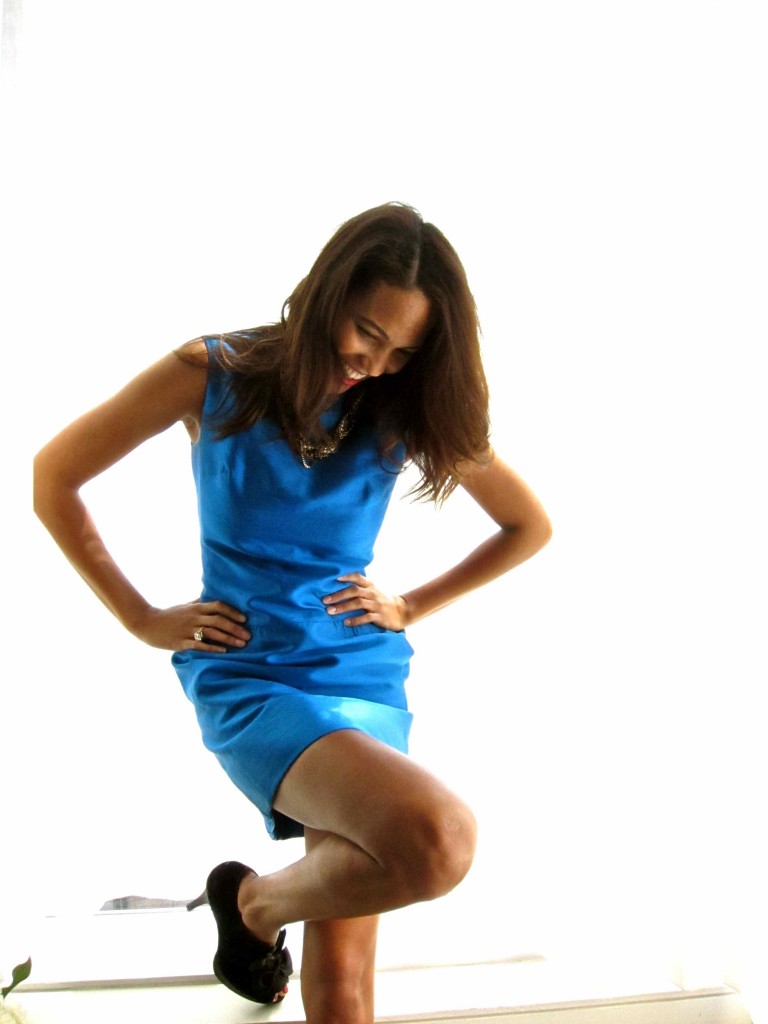 Mini Morning Photo Shoot before Lunch.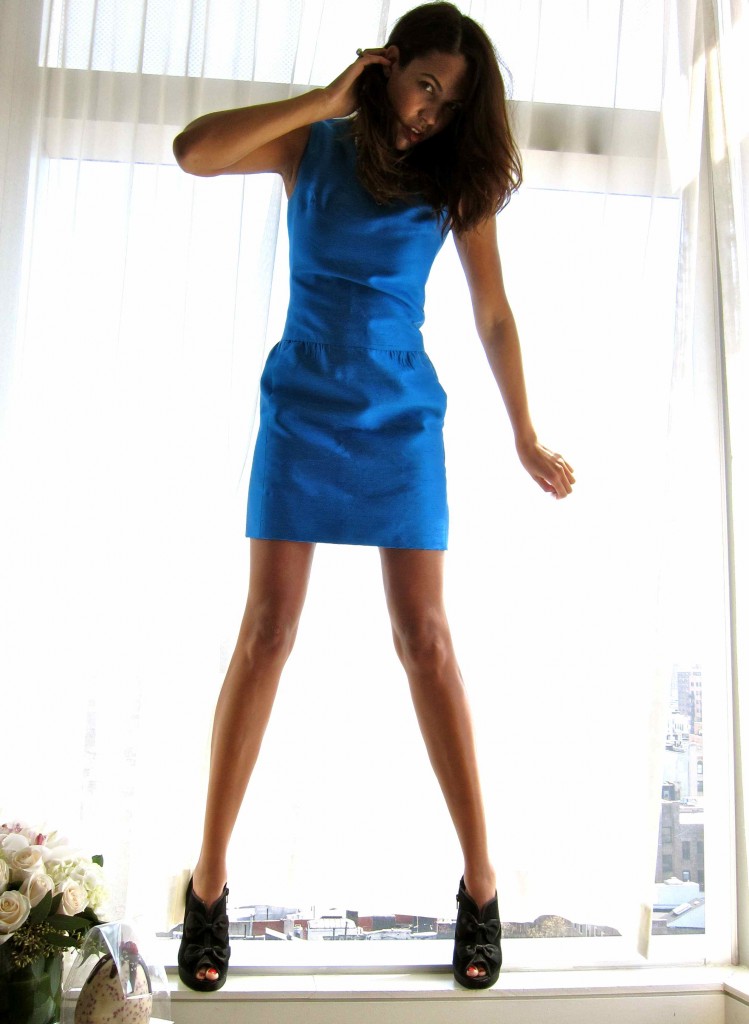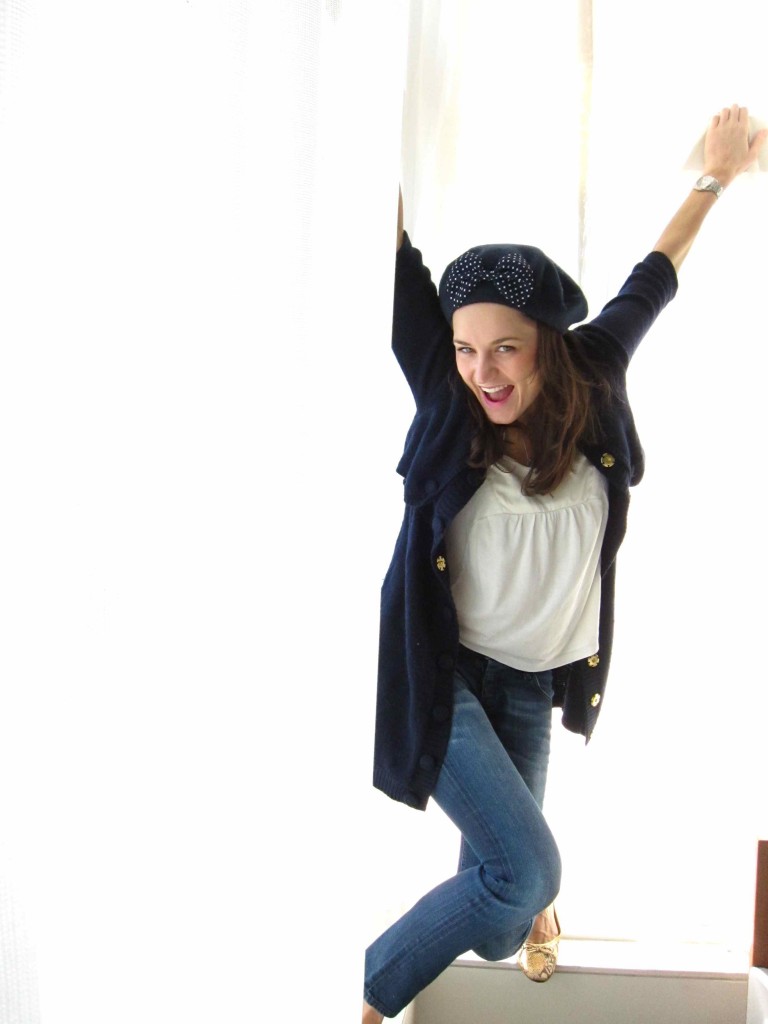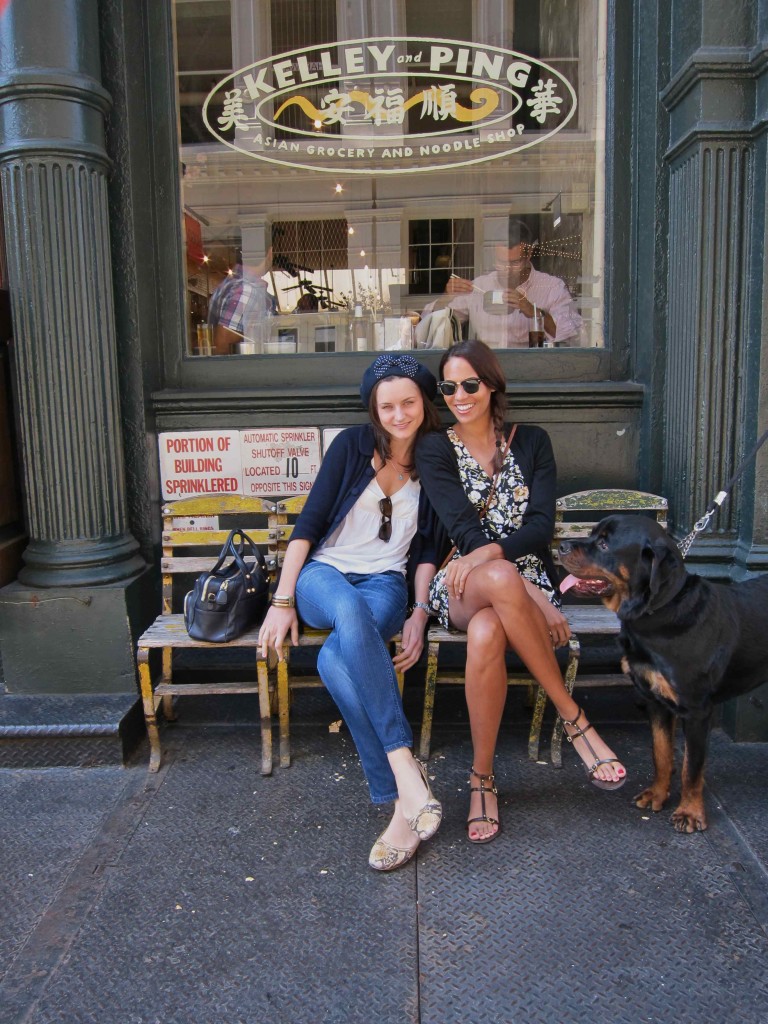 Lunch at Kelly and Pings in Soho.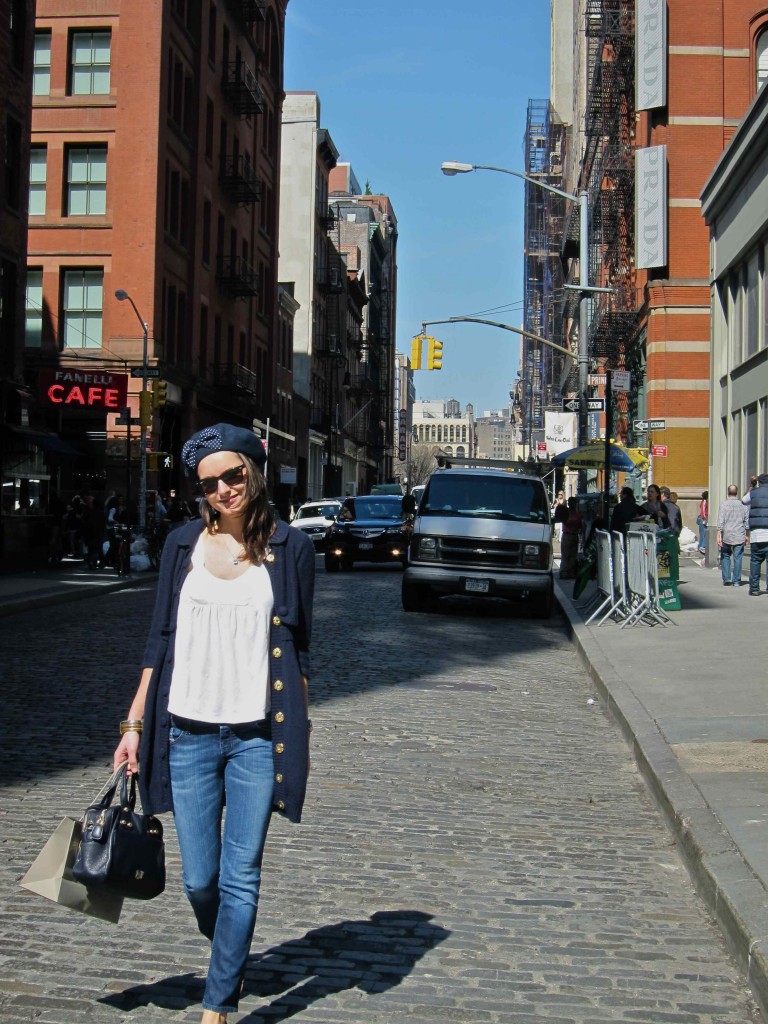 Clemmie shops till she drops…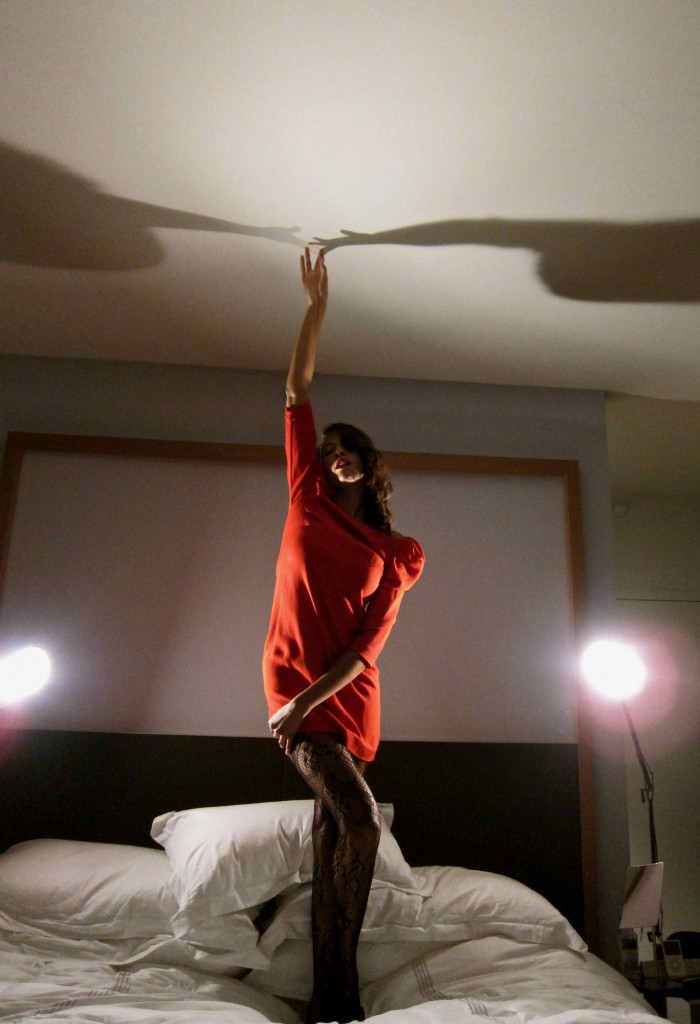 Lady in Red!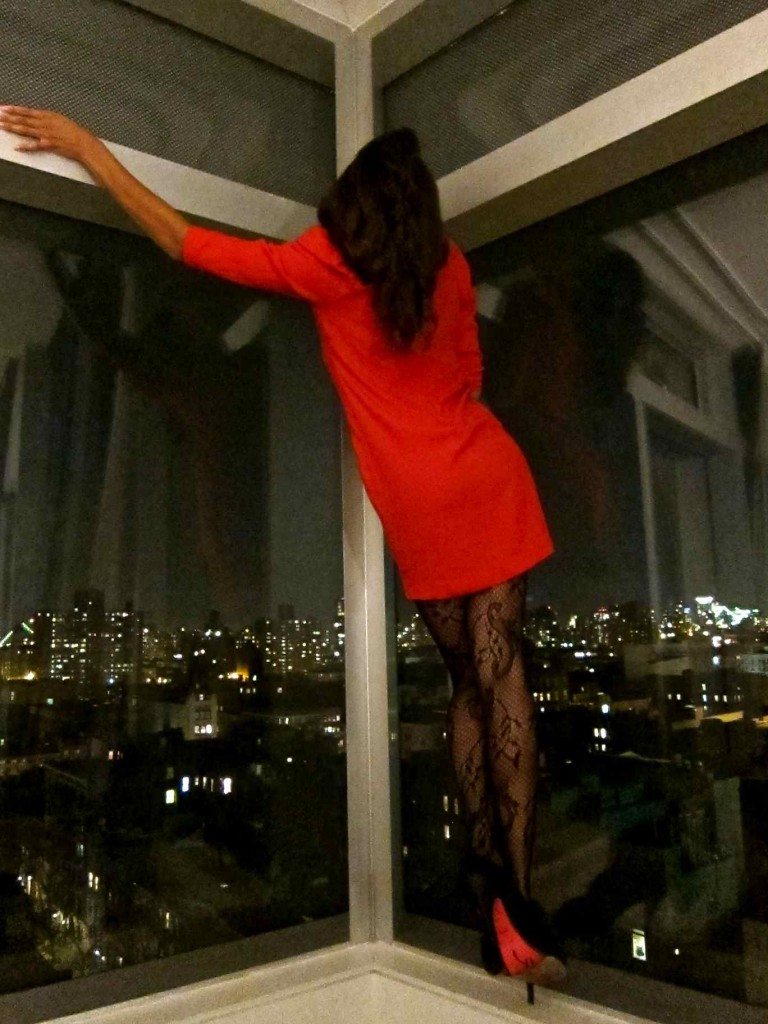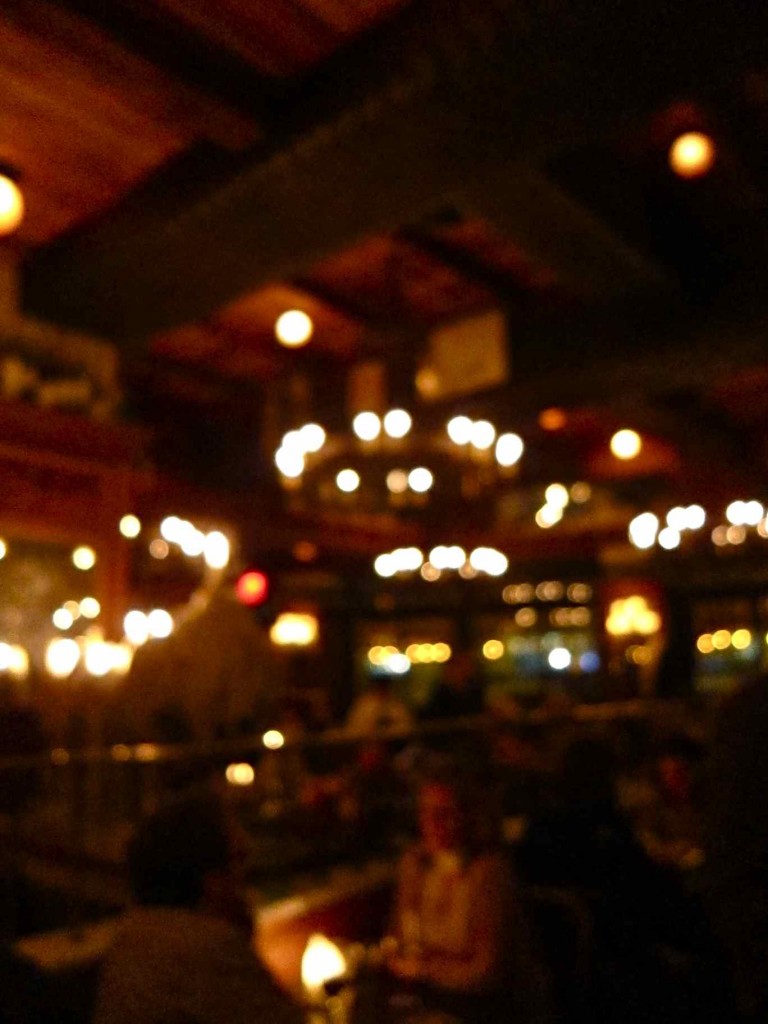 Ambiance at Gemma, Bowery Hotel.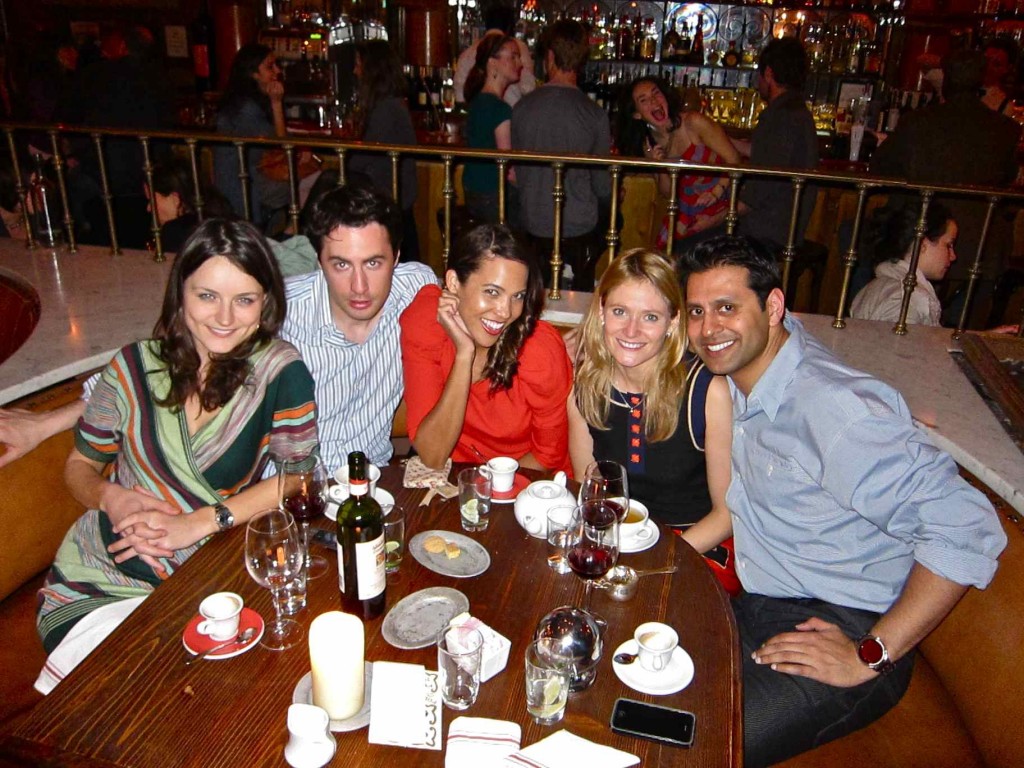 Dinner with Friends: Clemmie, Tom, Me, Kate, and Salim.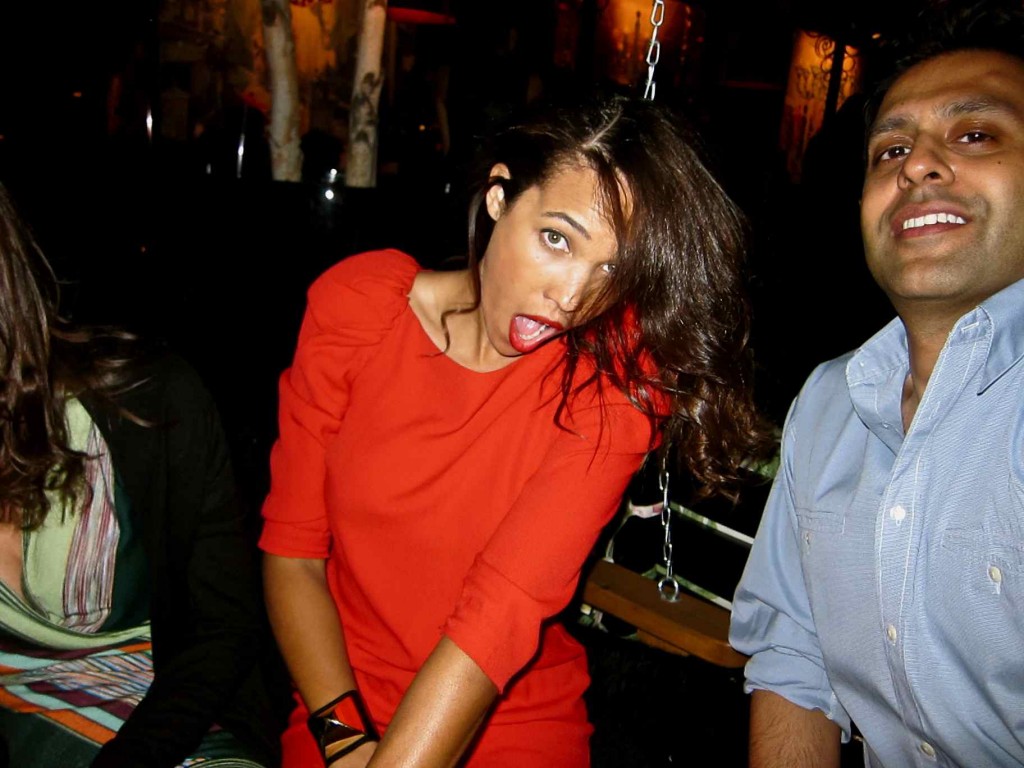 Cocktails at Provocateur.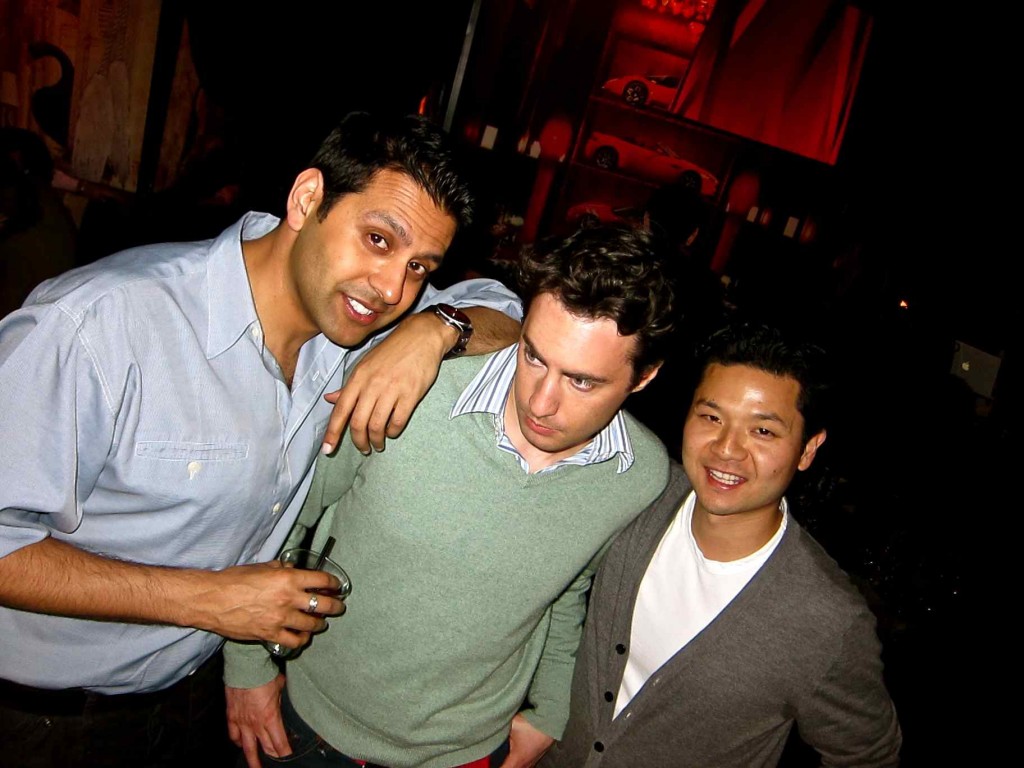 Salim, Tom and Joe.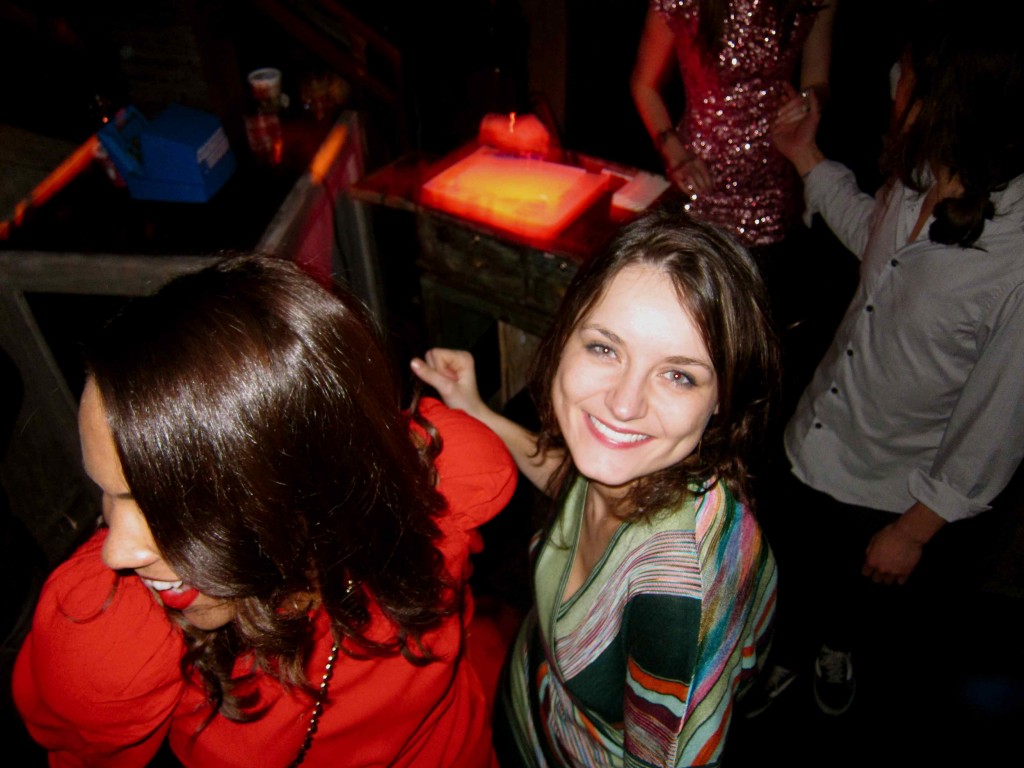 Then Back to Avenue for another late night dance party.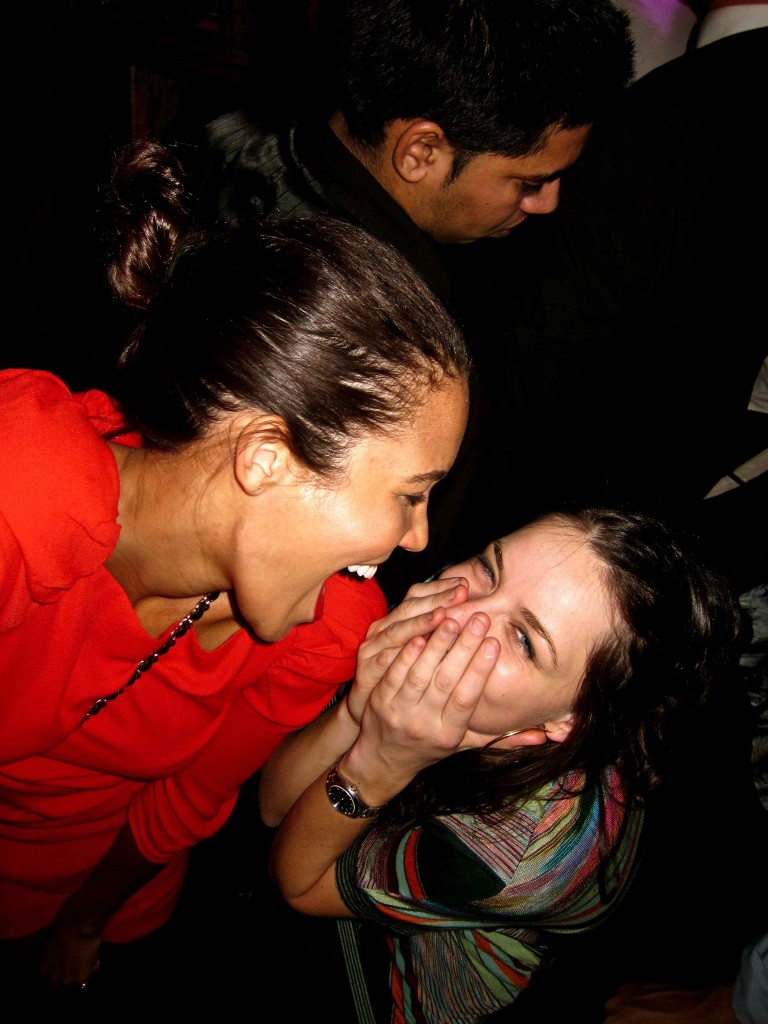 Clemmie and I in a giggle fit.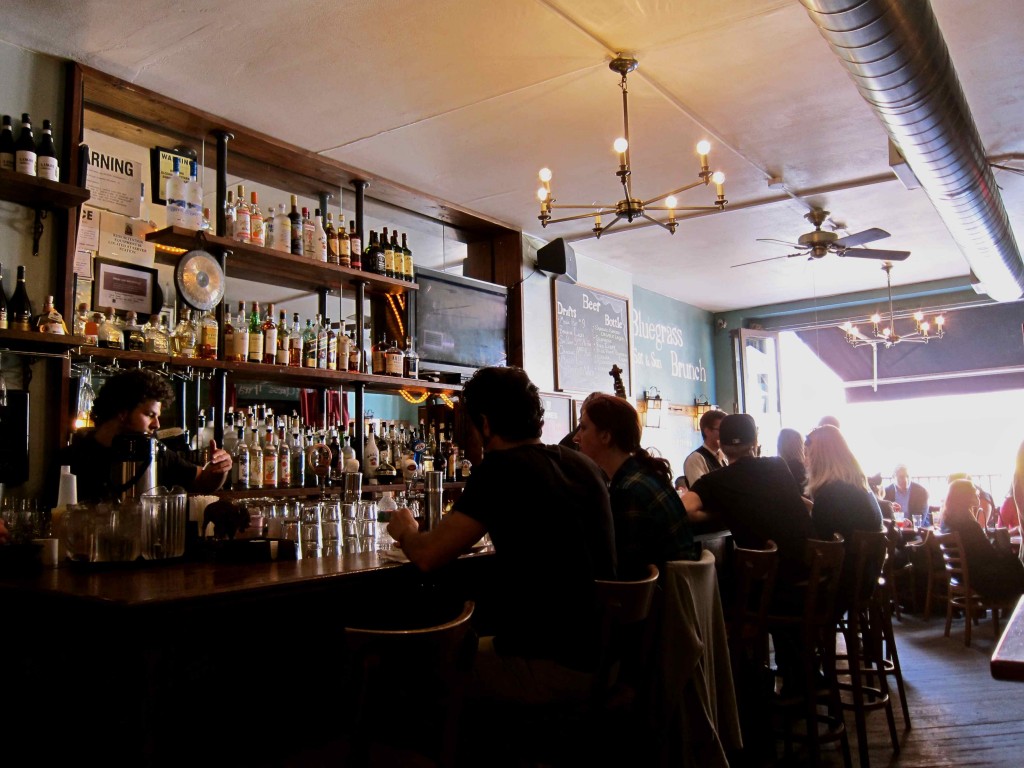 Bluegrass Brunch at Nolita House.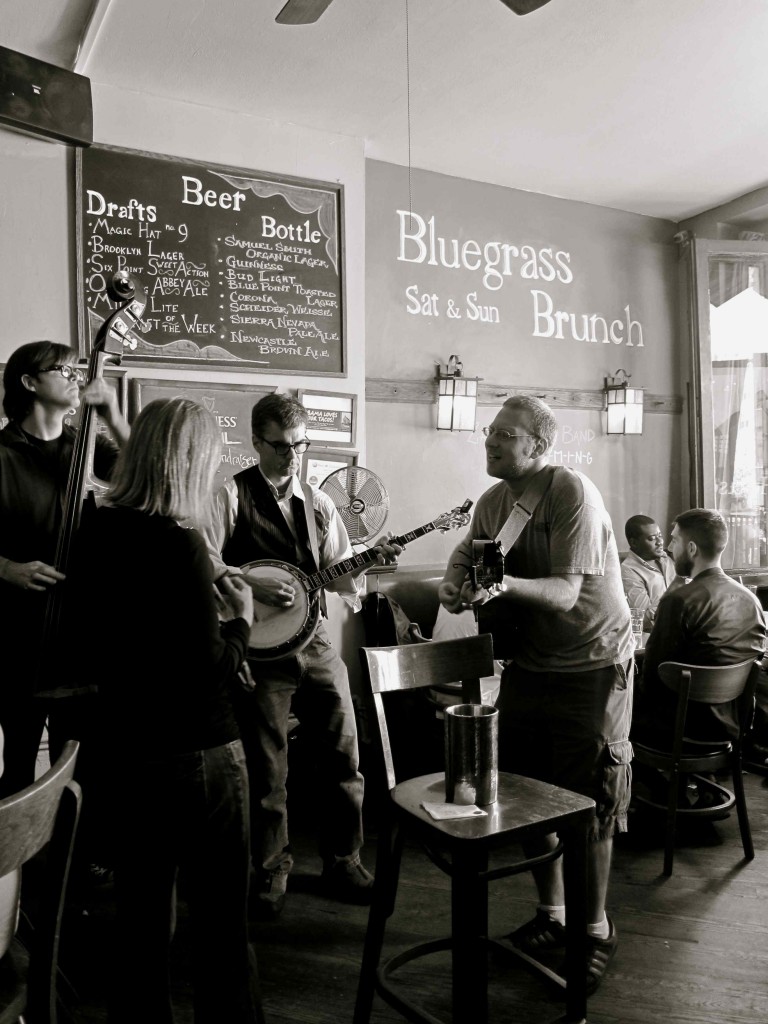 On Saturdays and Sundays Nolita house has a live Bluegrass band that plays through the afternoon. The French toast was phenomenal!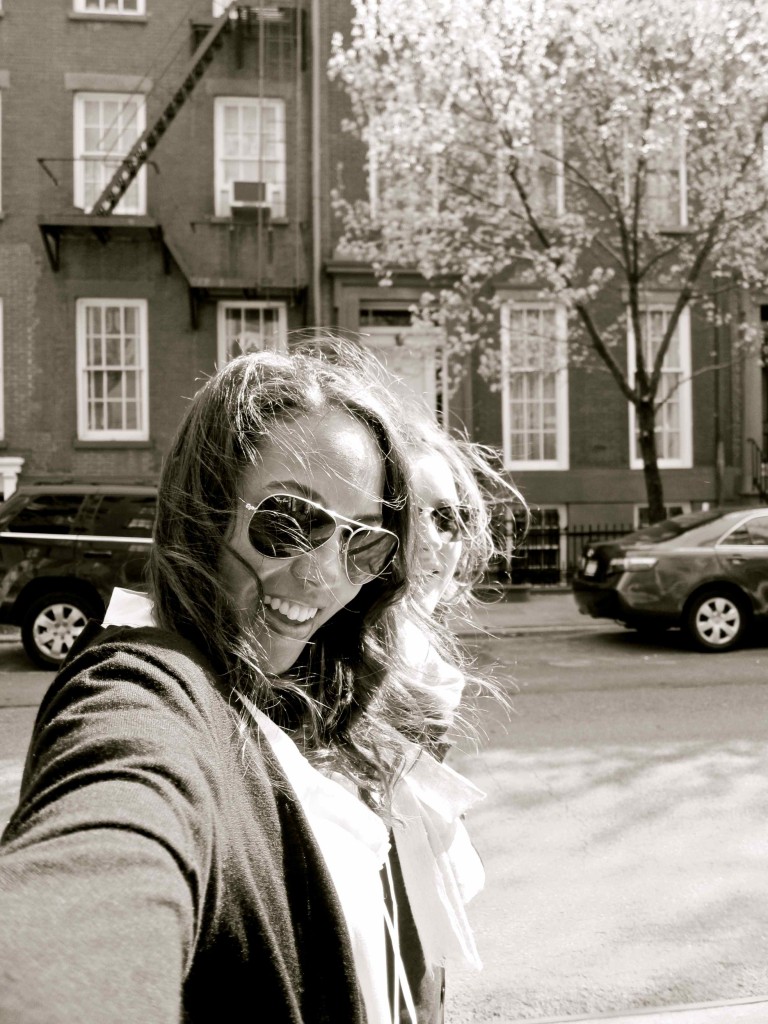 Walking through the West Village on our way to Bagatelle.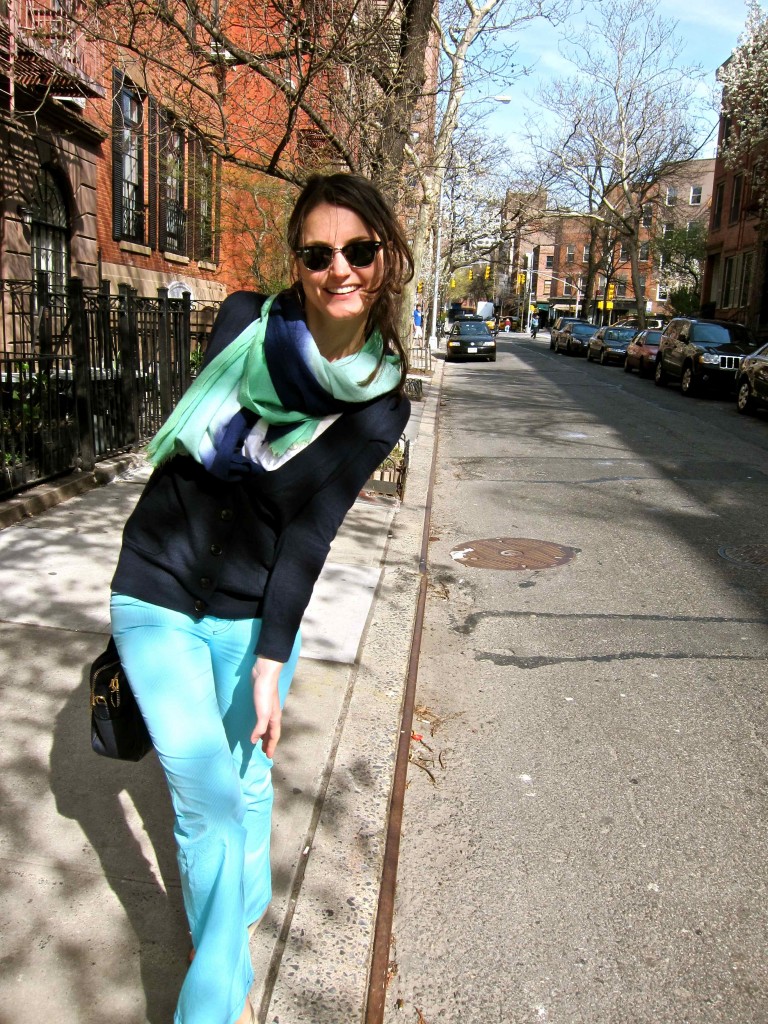 Clemmie.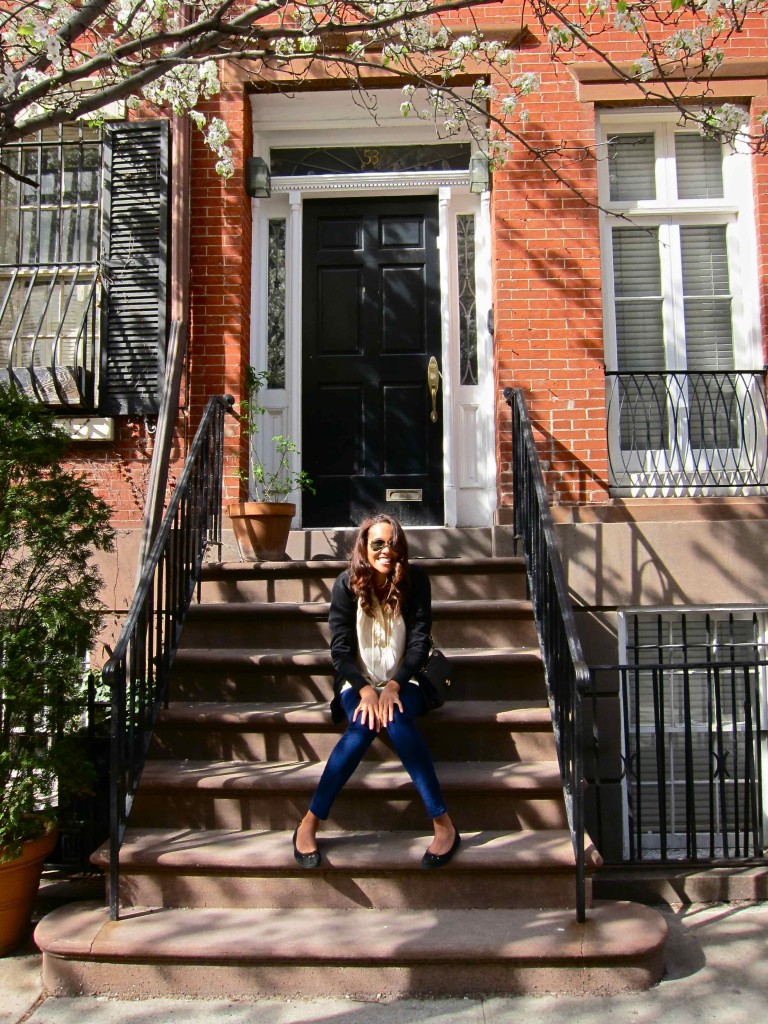 West Village townhouse stoops remind me of the Cosbey Show… Viva la Claire Huxtable!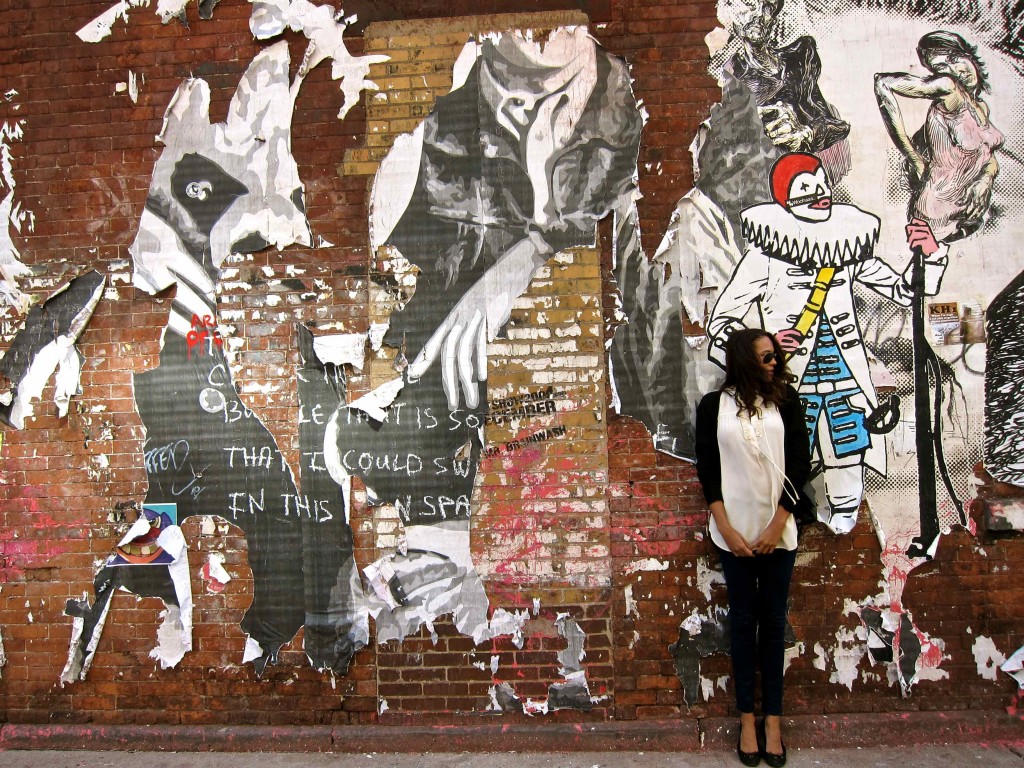 Awesome wall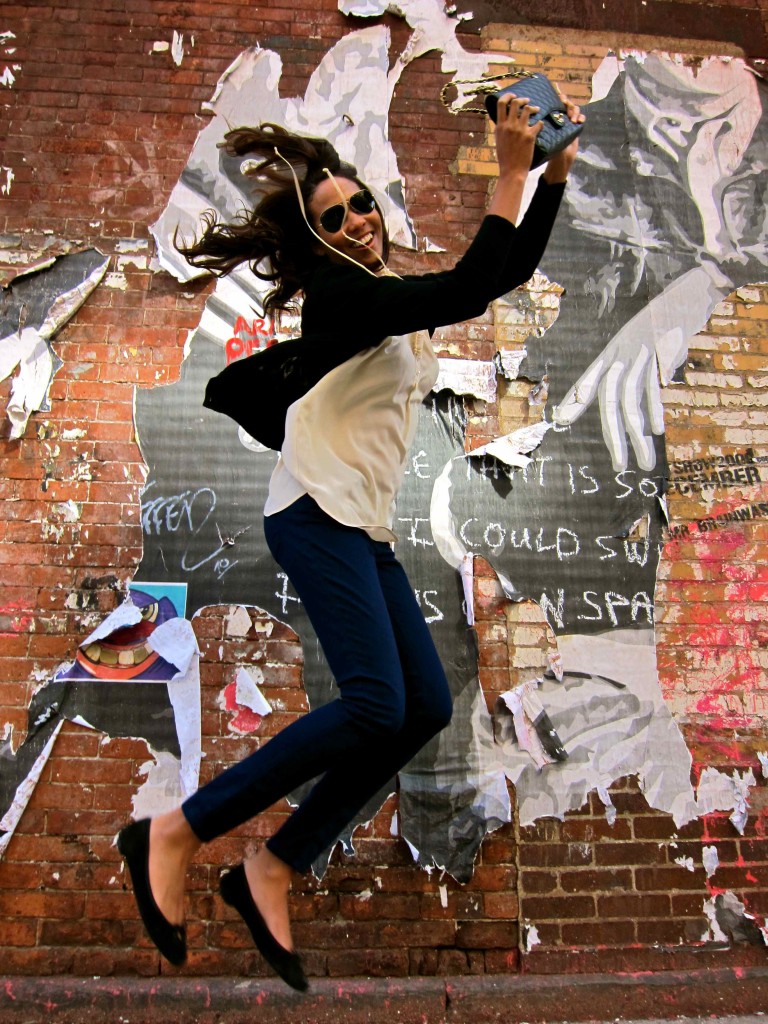 Jump!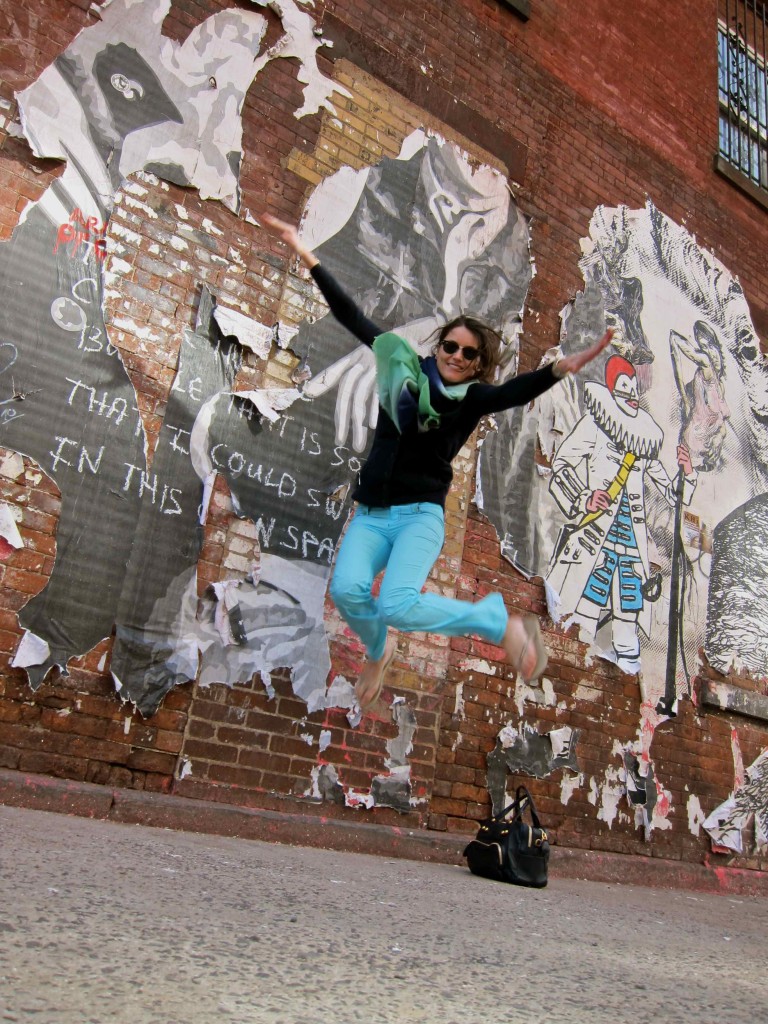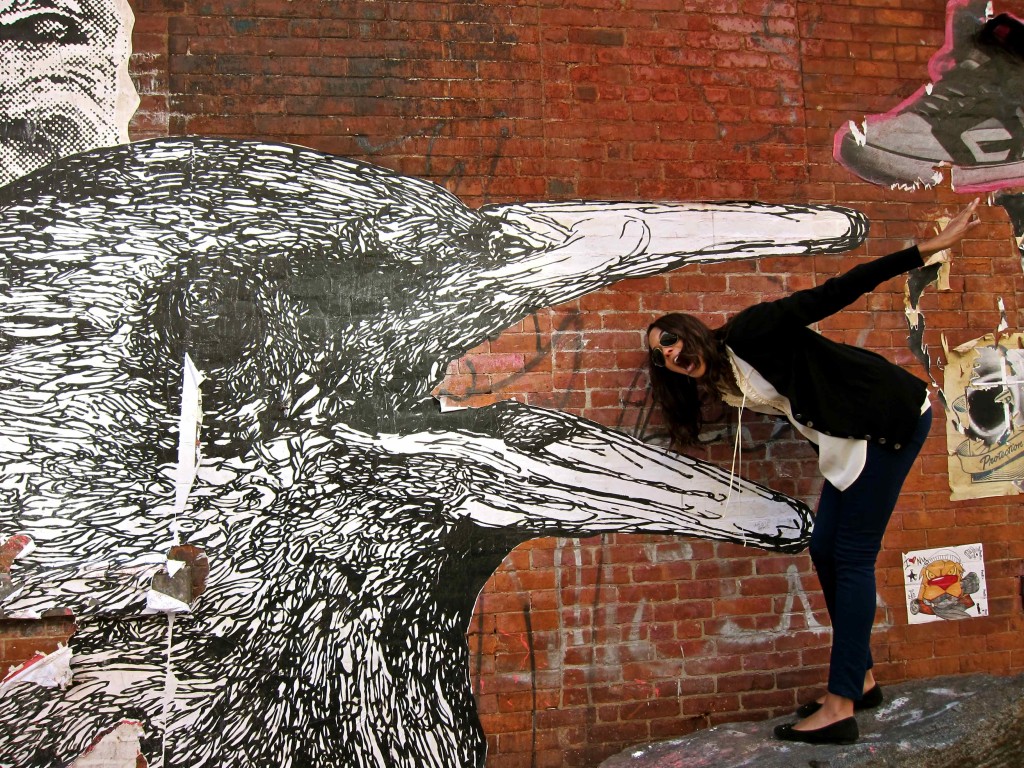 Early bird gets the worm.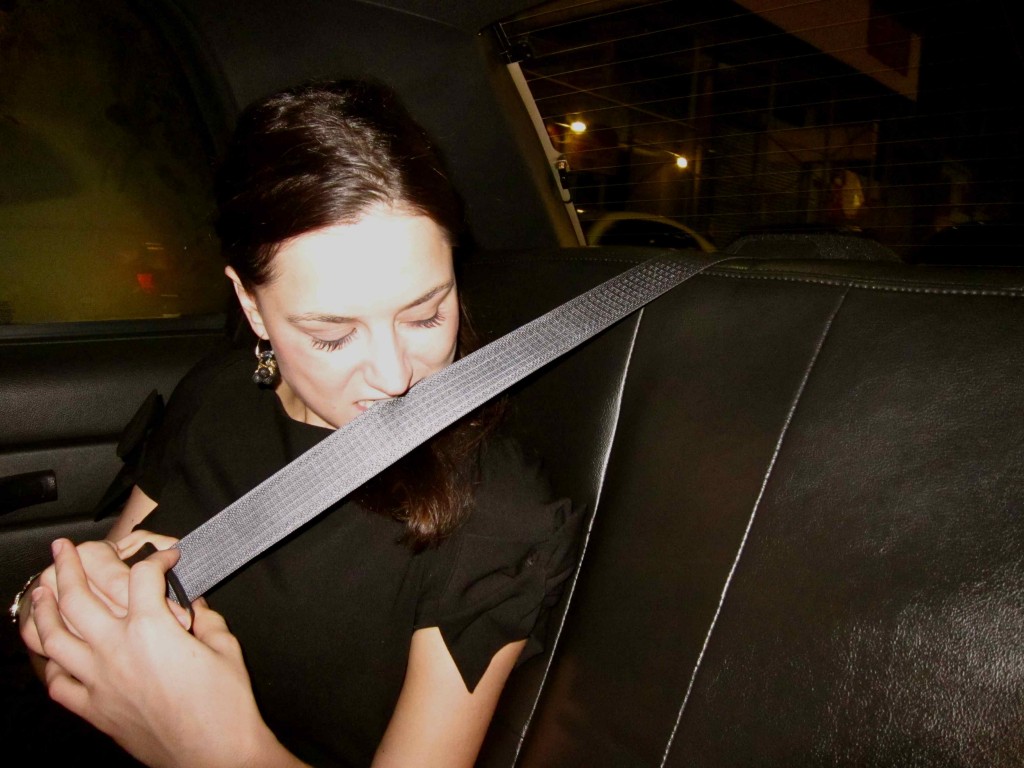 Taxi Ride to The Met.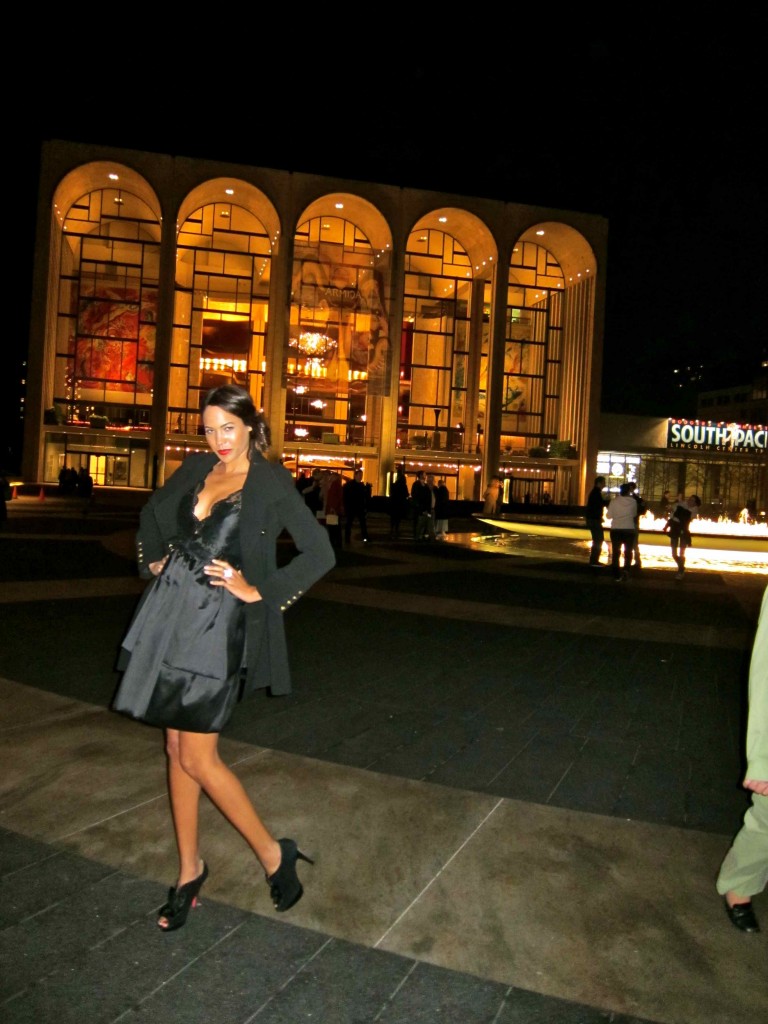 My first time at the Opera… Soo exciting!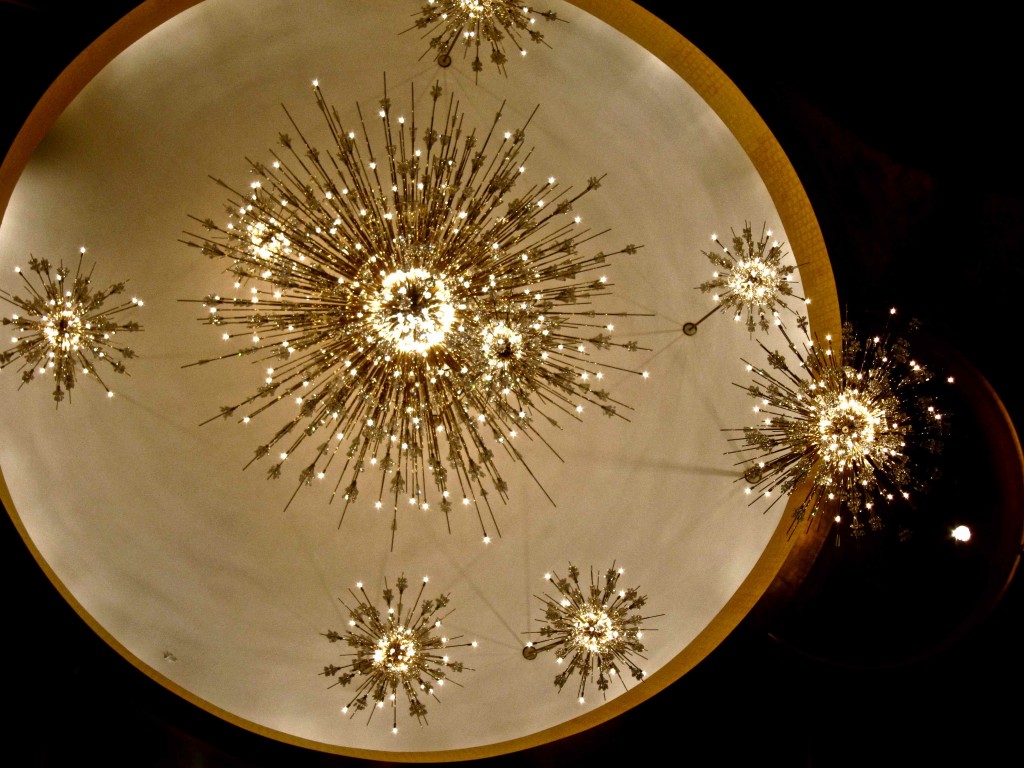 Stunning Chandeliers adorn the Theatre.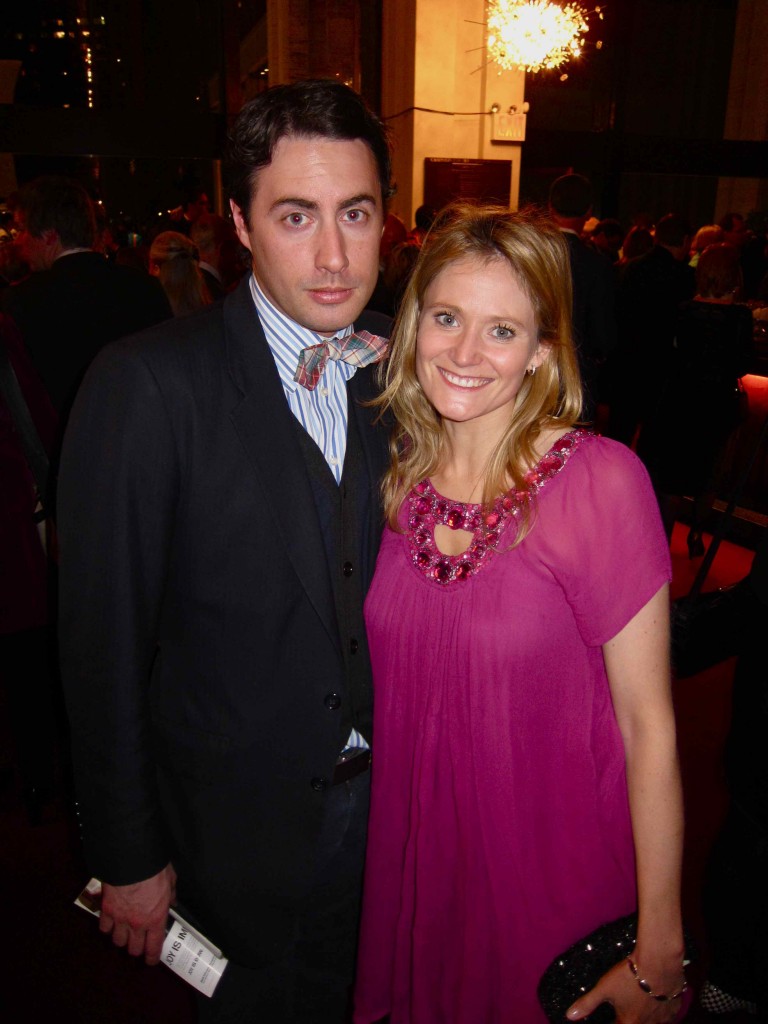 Tom and Kate .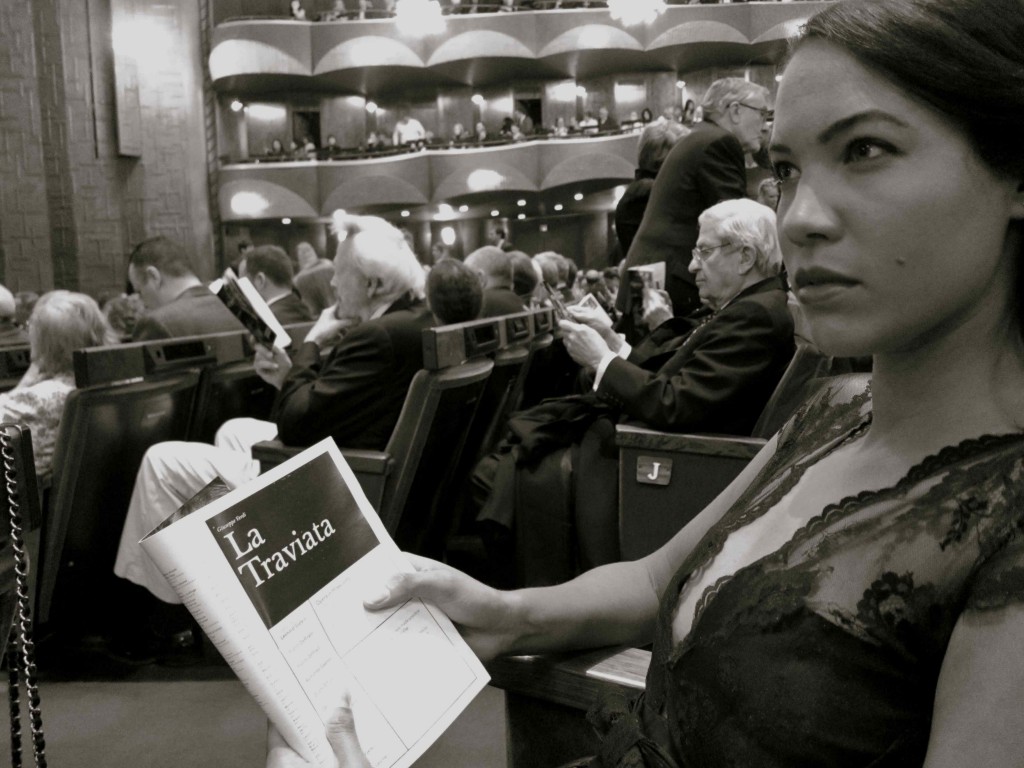 Waiting for La Triviata to begin….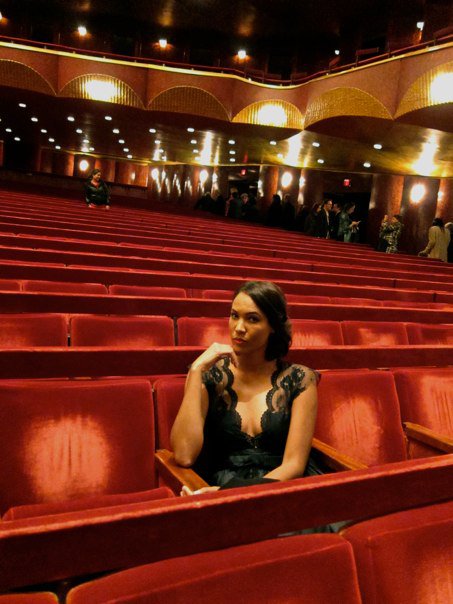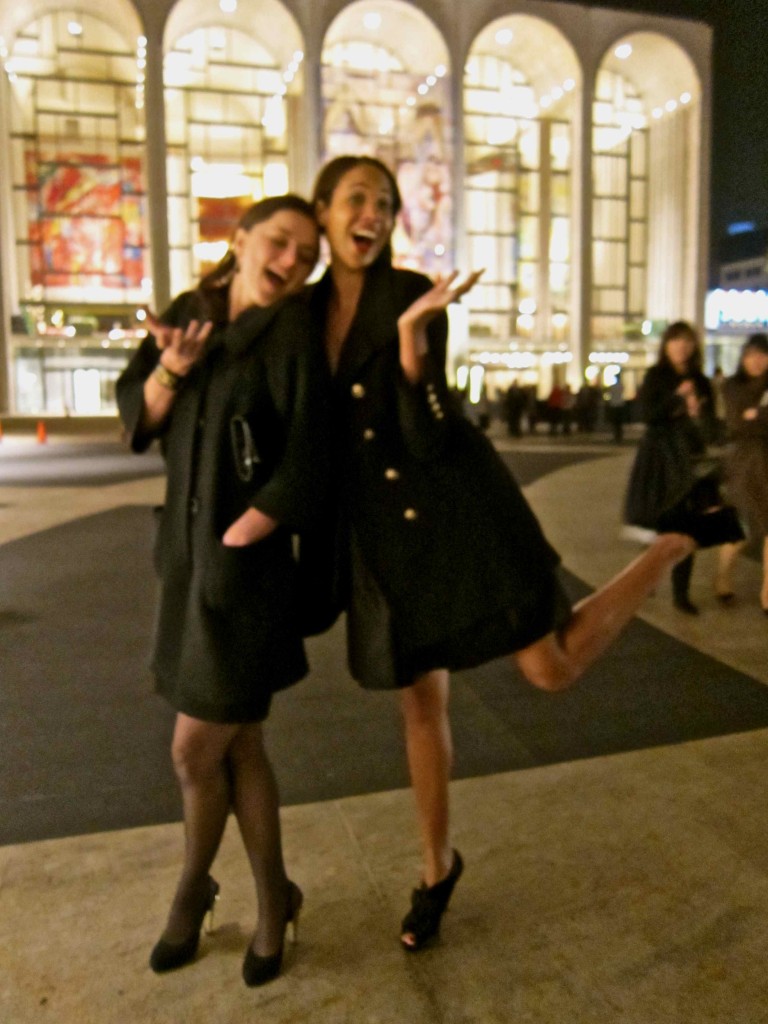 Filled with joy after seeing the most beautiful love story on stage, I LOVE The Opera!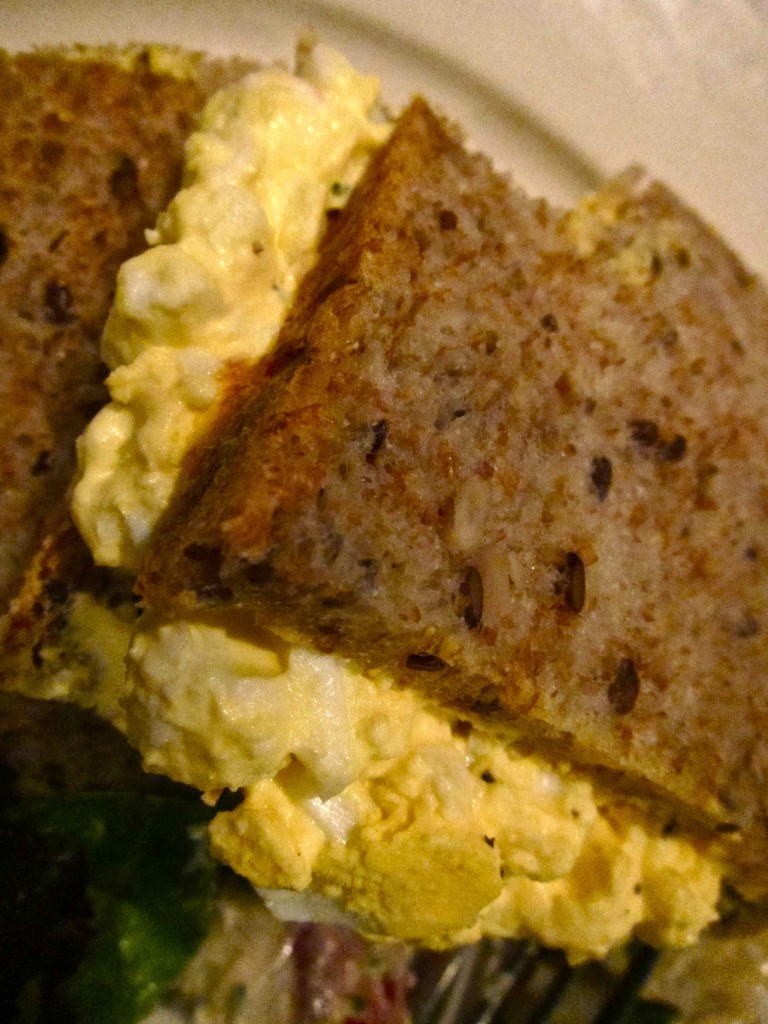 Easter Brunch at  E.A.T Uptown. They make my all time favorite egg salad sandwich. Yummy!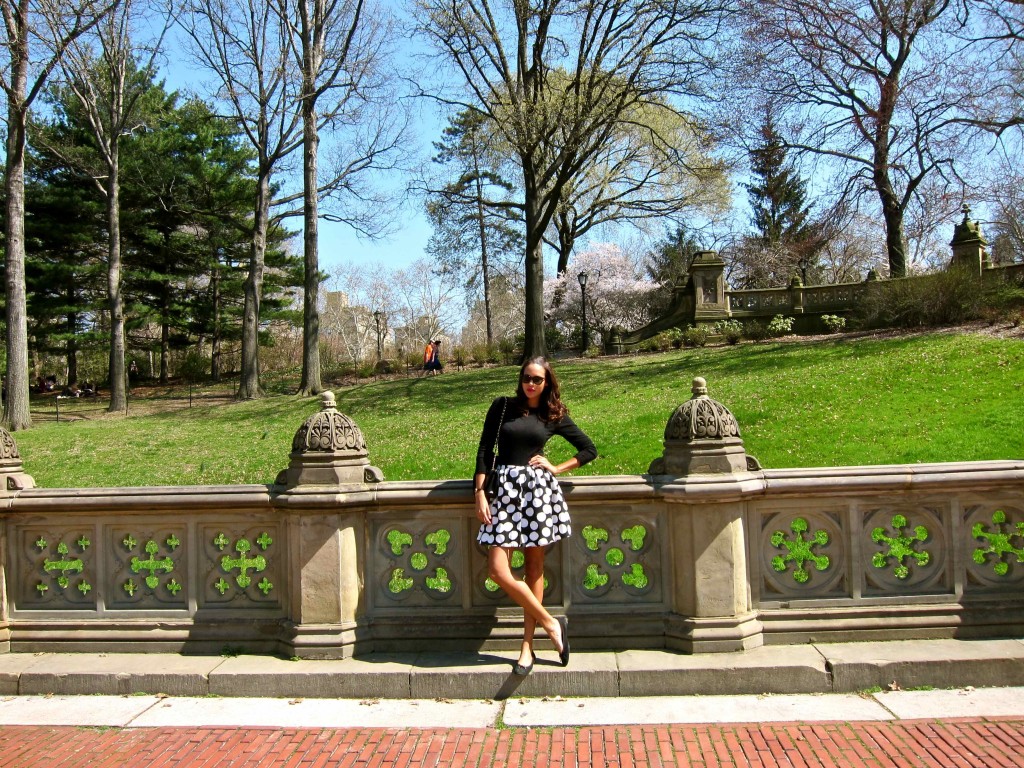 An afternoon walk through Central Park.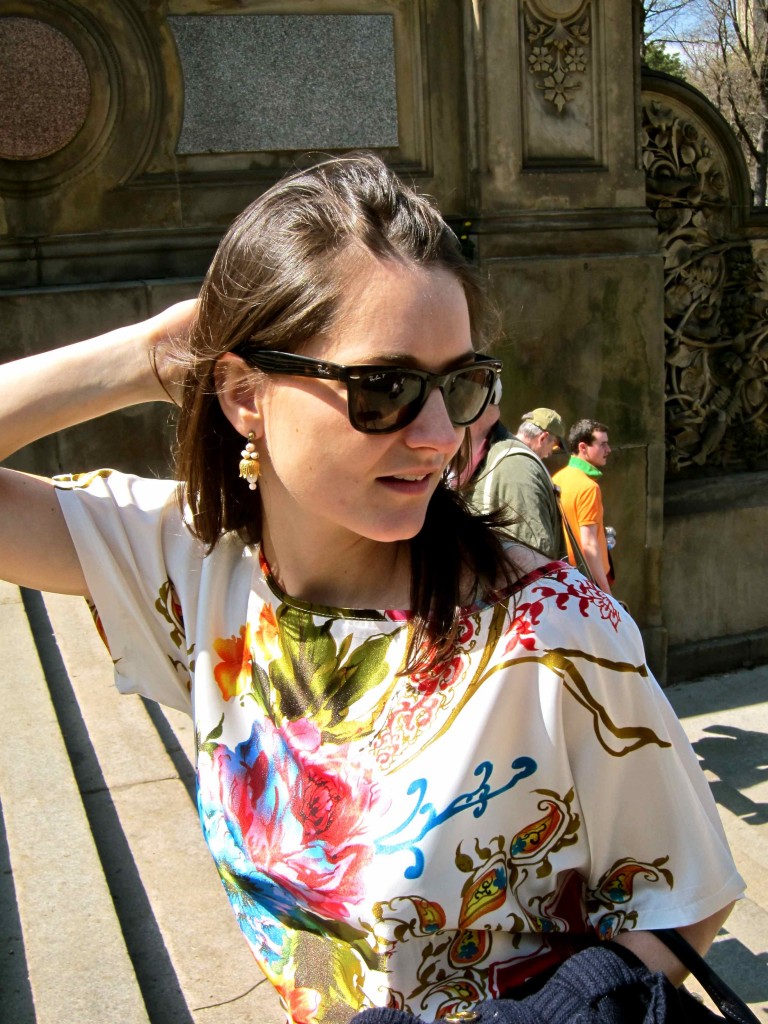 Clemmie in her Spring floral dress.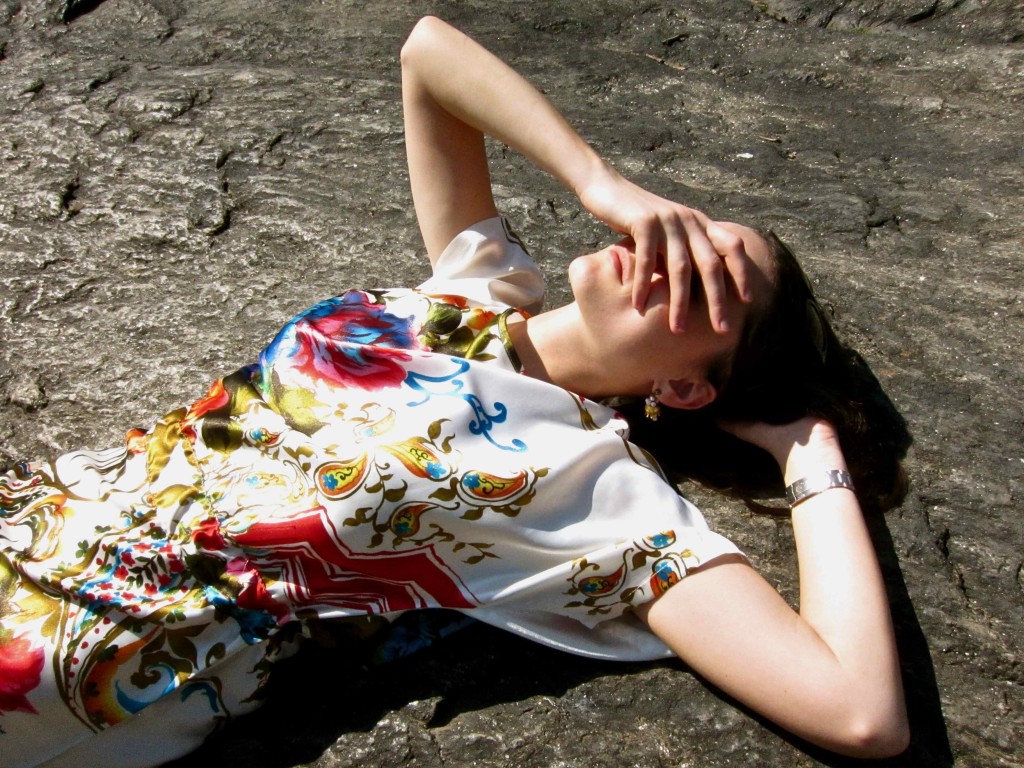 Clemmie catches some rays.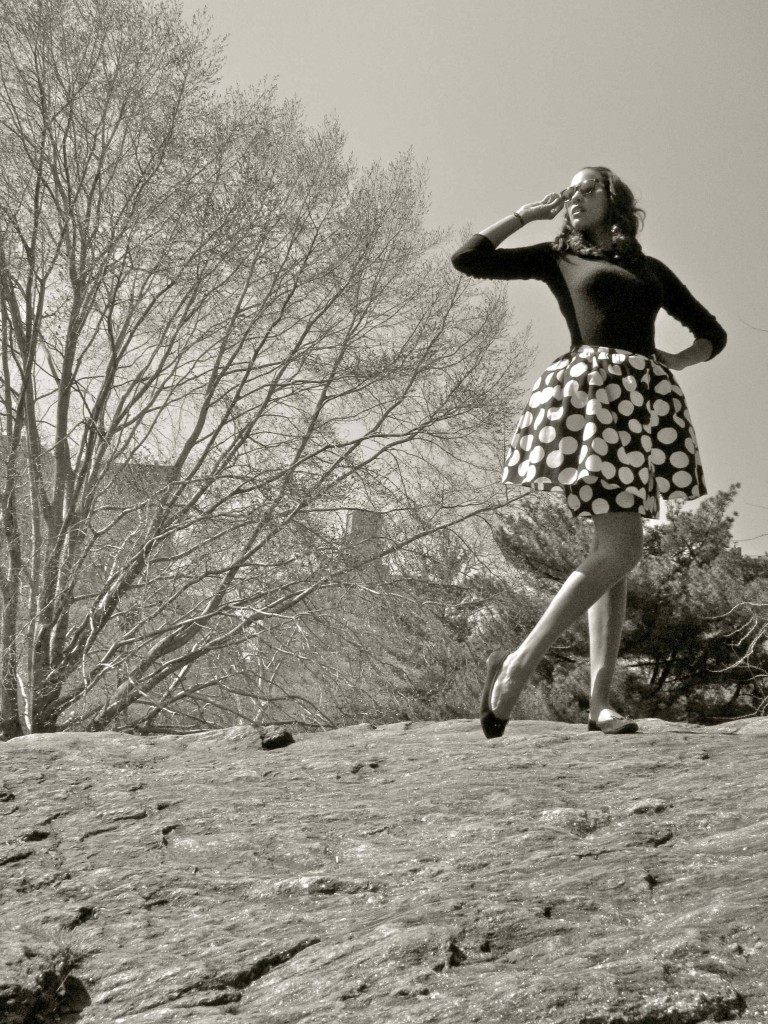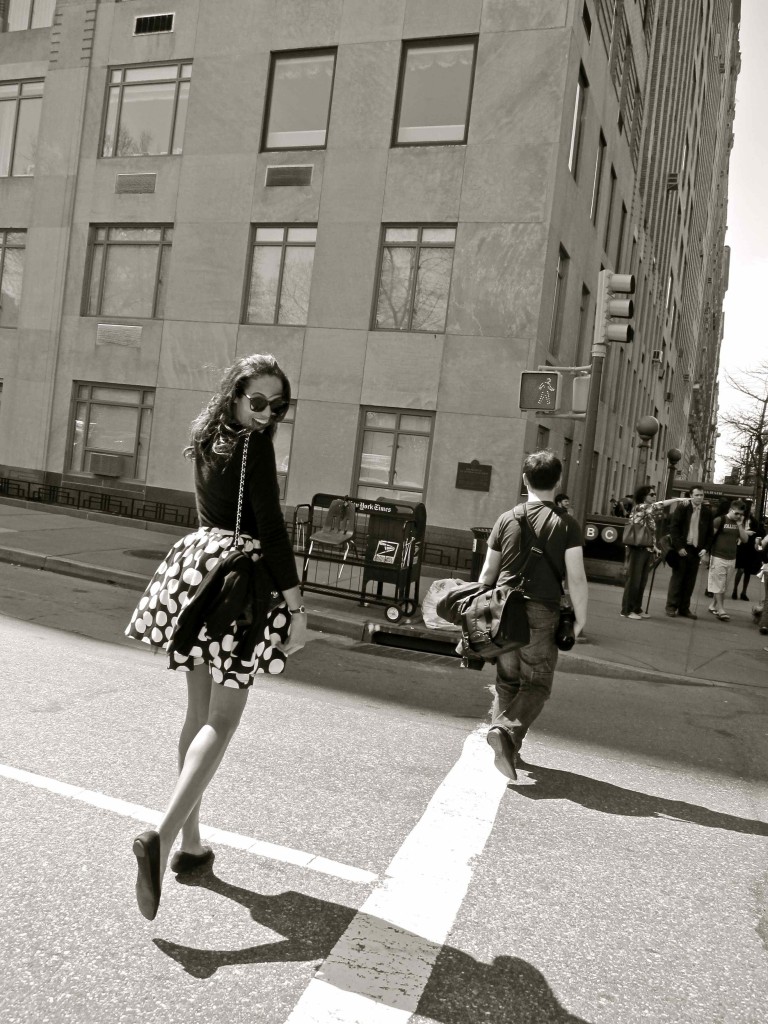 Off to Broadway!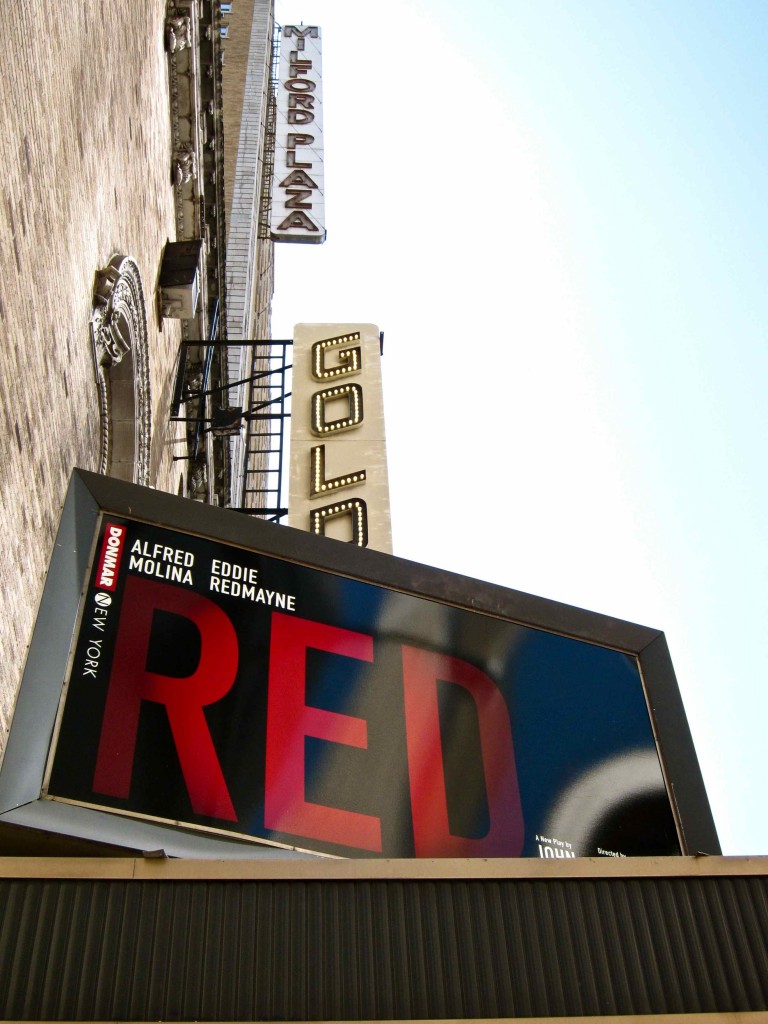 Sunday afternoon we went to see my darling friend Eddie Redmayne in a genuis preformance with Alfred Molina in the play "RED."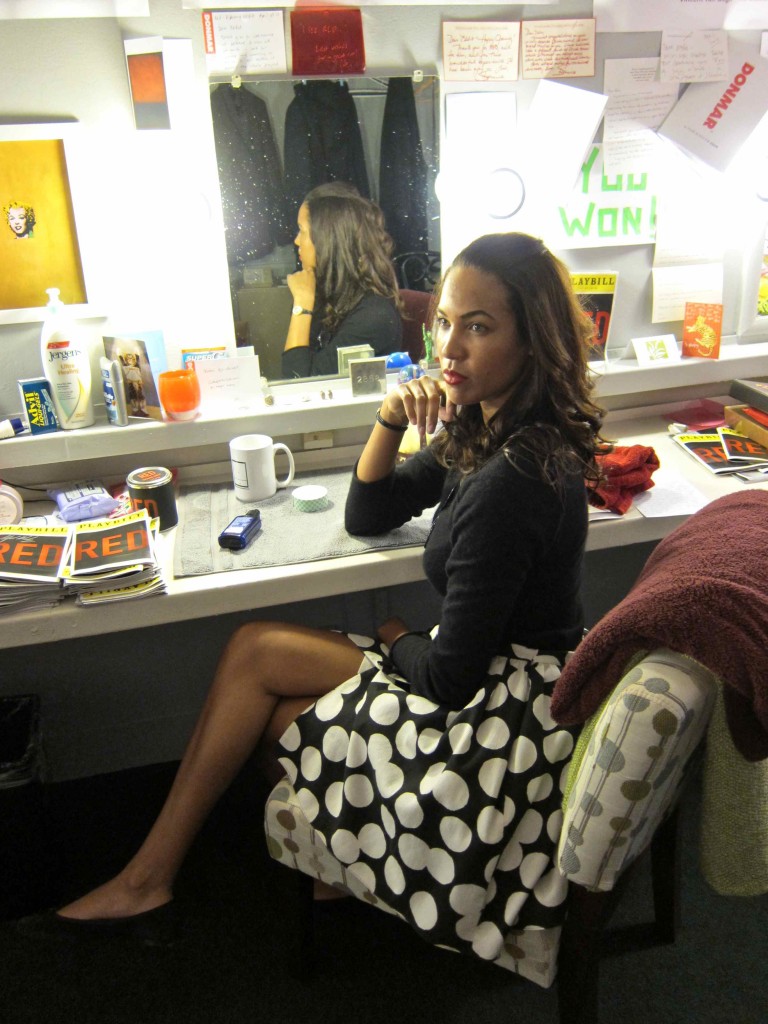 Back stage in Eddie's Dressing Room.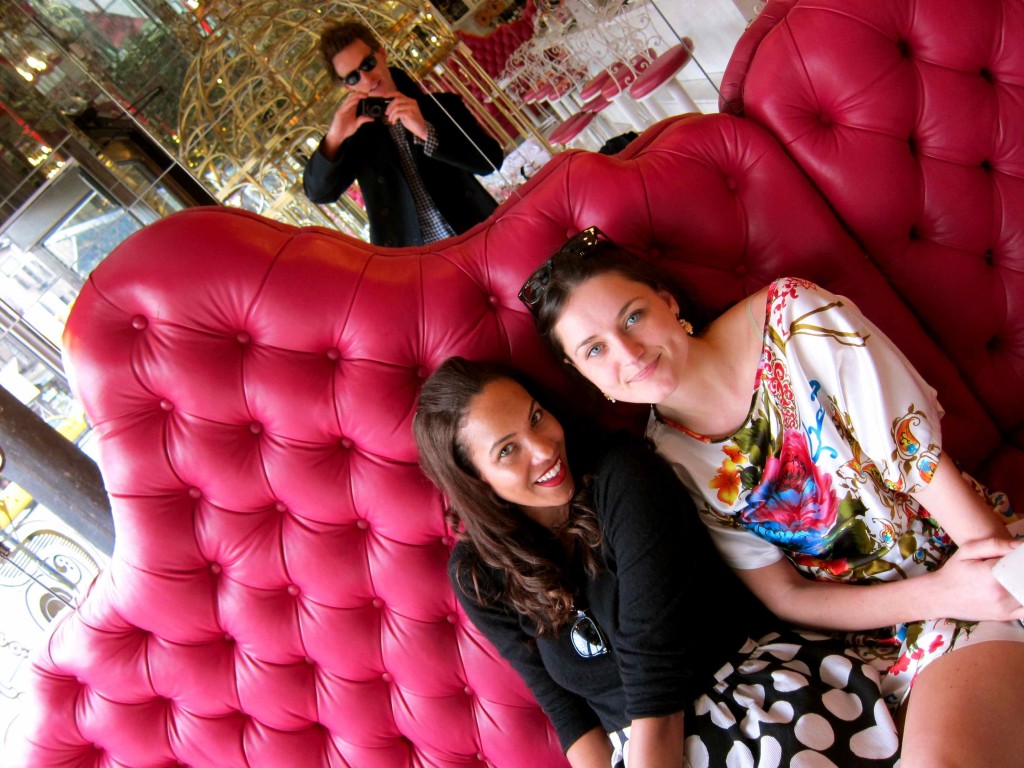 After the matinee preformance we all went to Sweetie Pie for sweet sugary treats.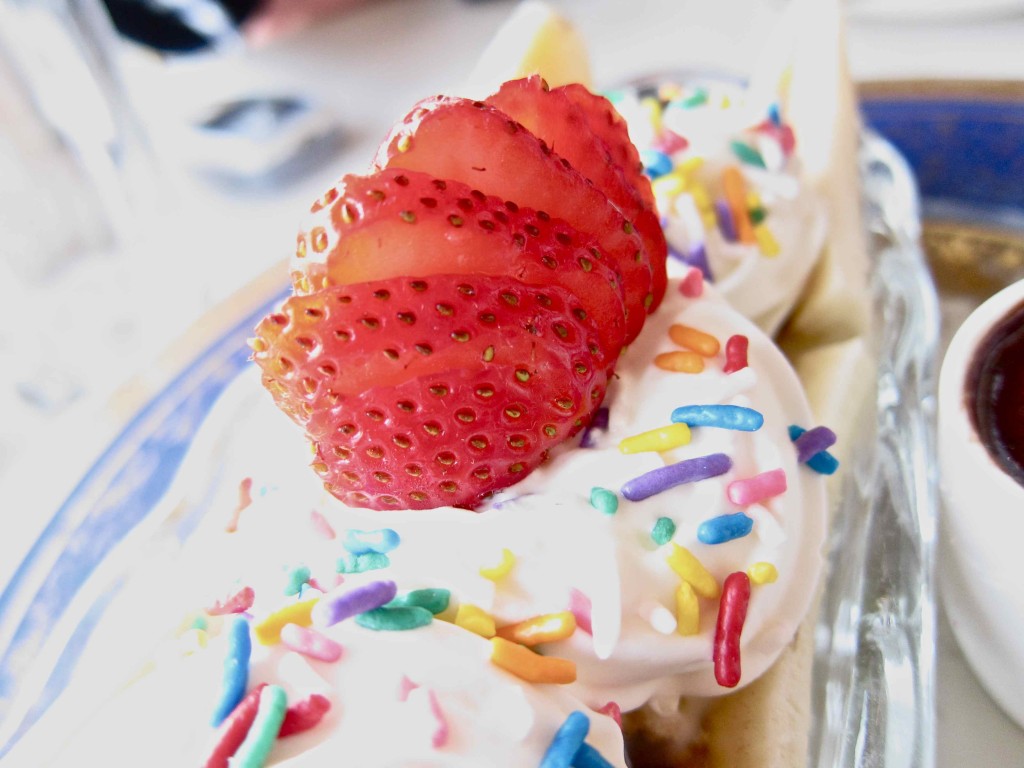 My Ice Cream Sundae.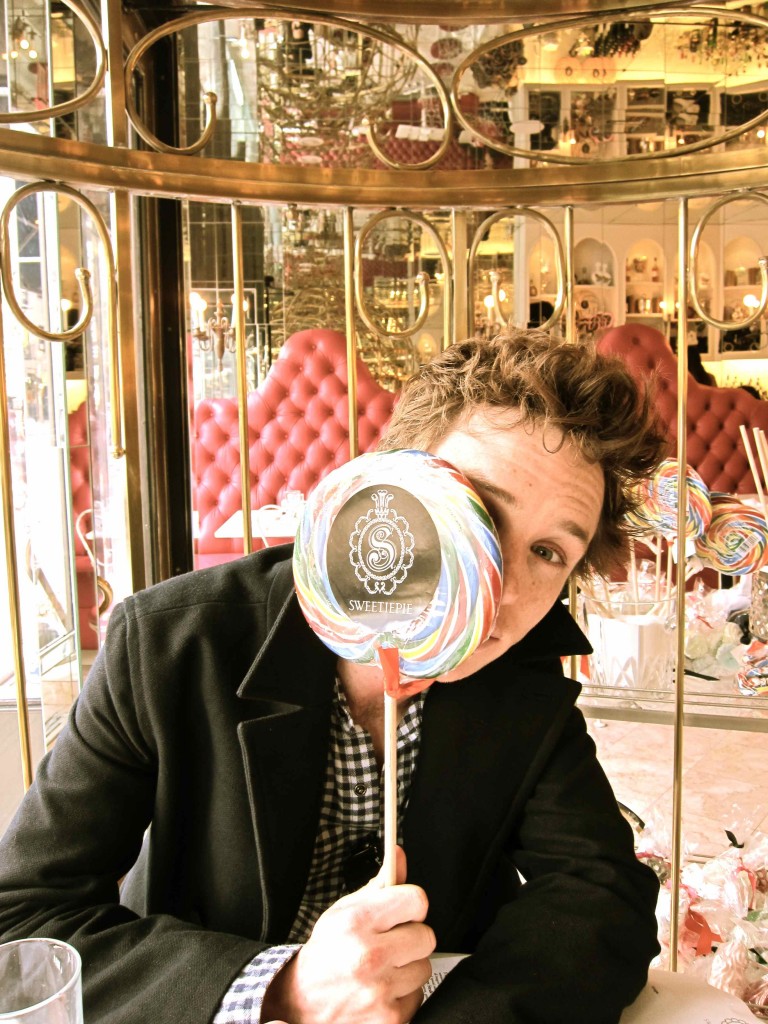 Eddie with a giagantic lolli.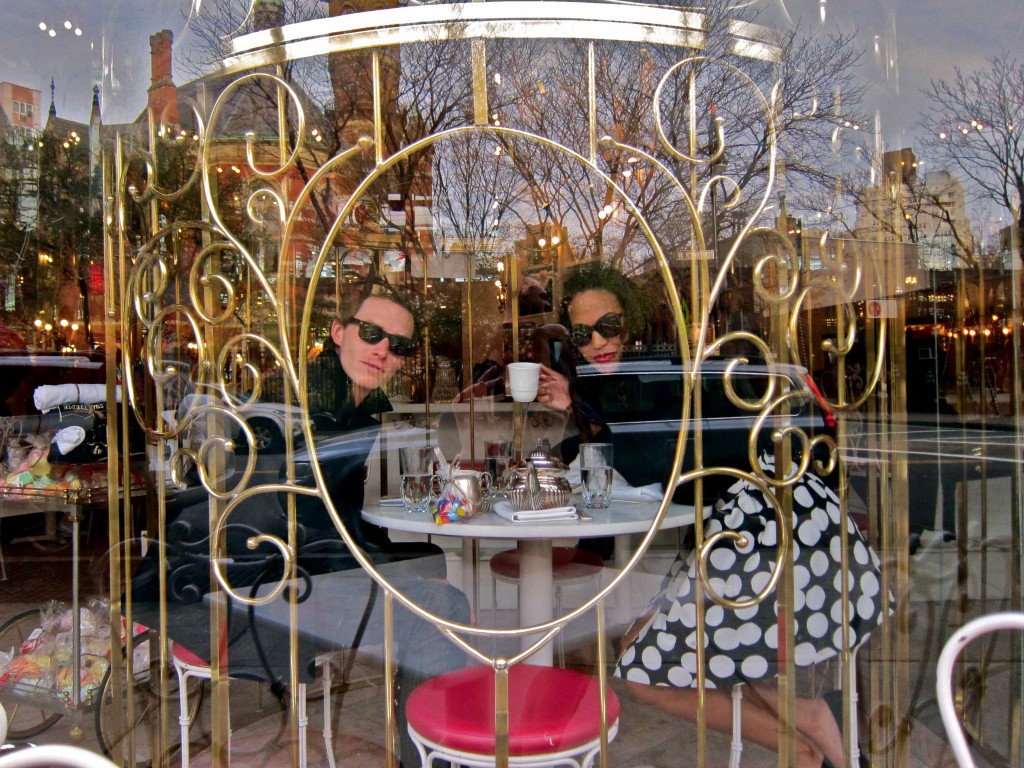 Eddie and I in the window. I embarassed everyone by making us eat at the table in the gilded bird cage.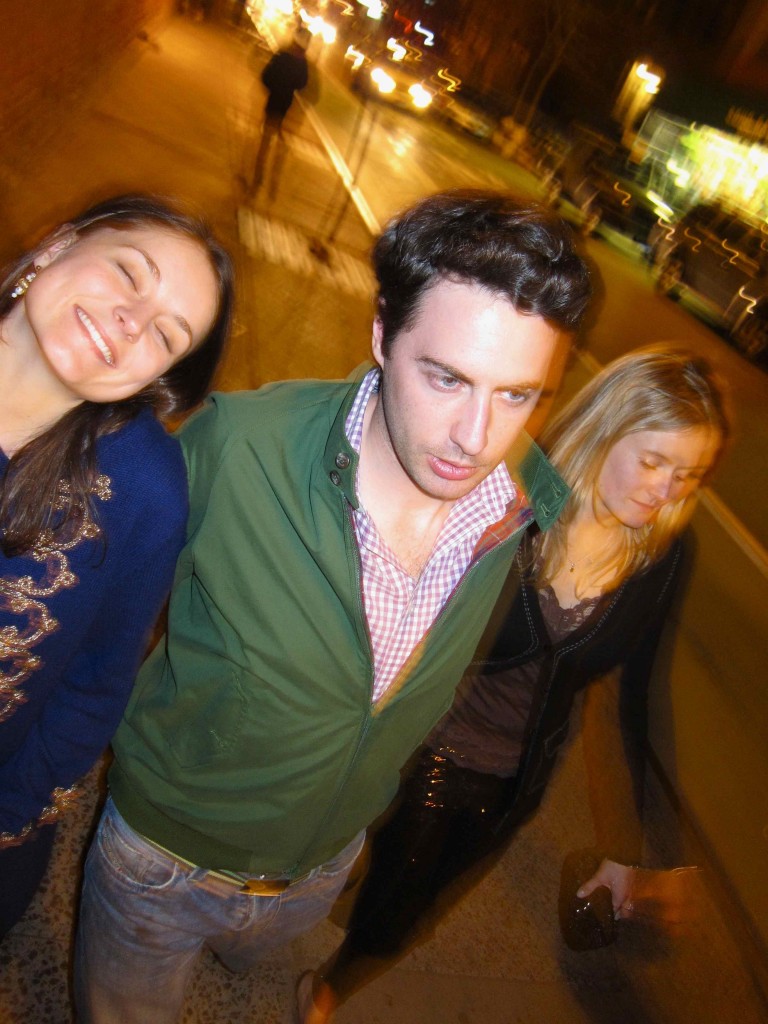 Clemmie, Tom and Kate walking to Cafe Habana for a little Cuban Food and grilled corn.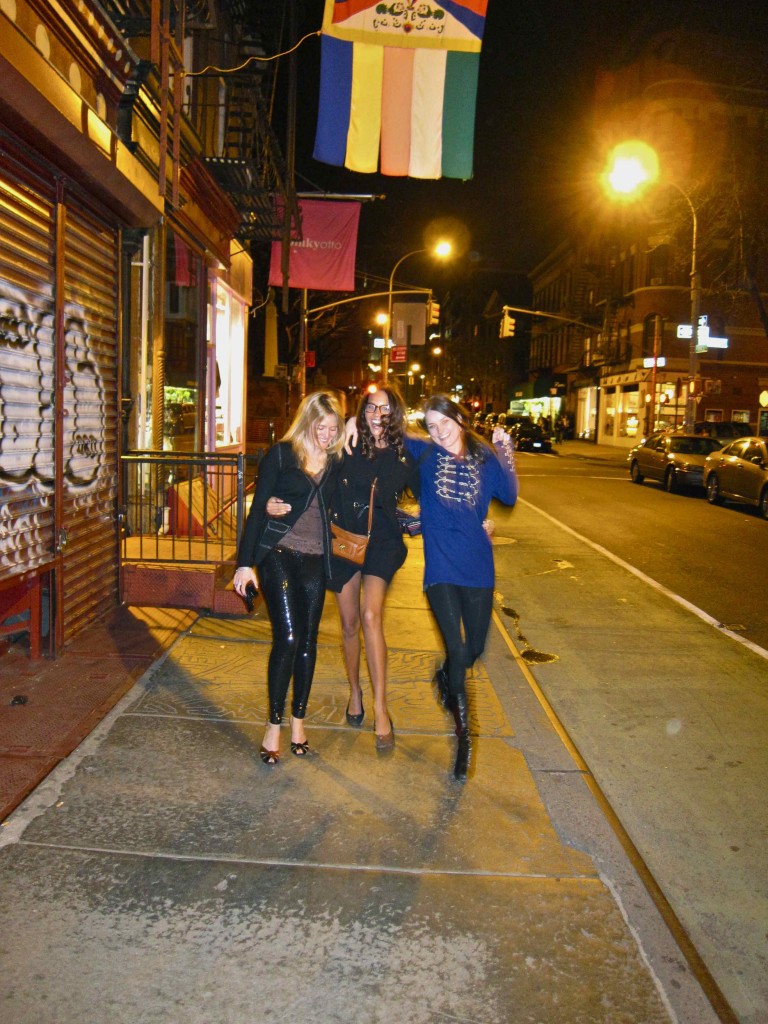 Us Girls walking through Nolita.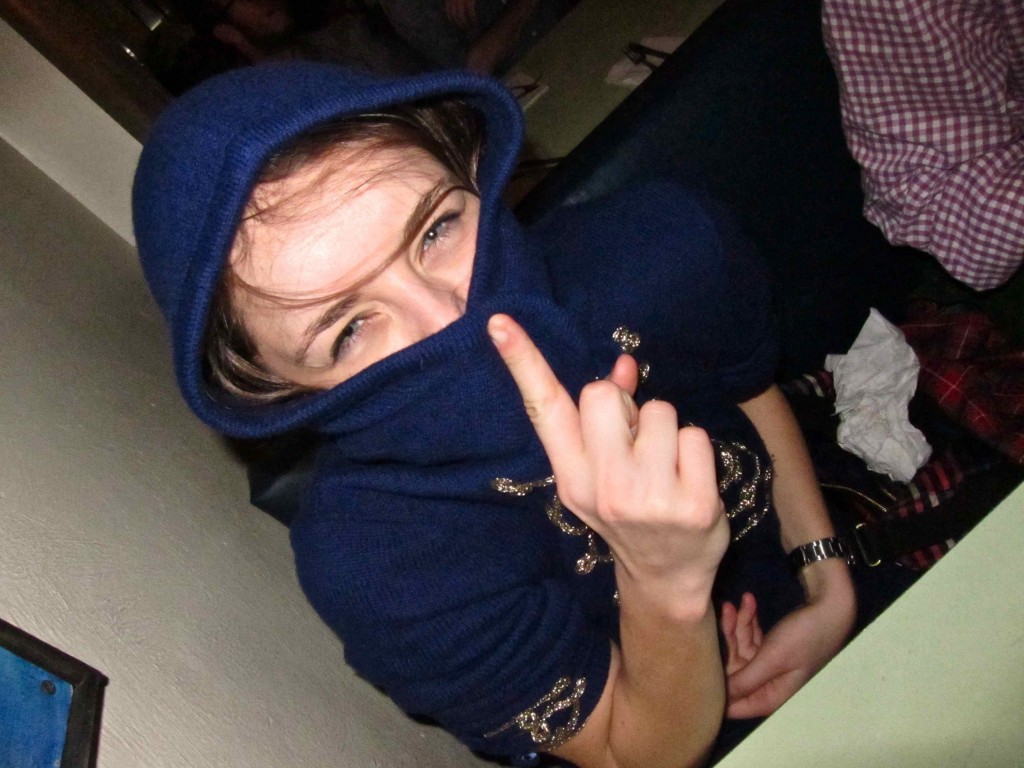 Clemmie being silly.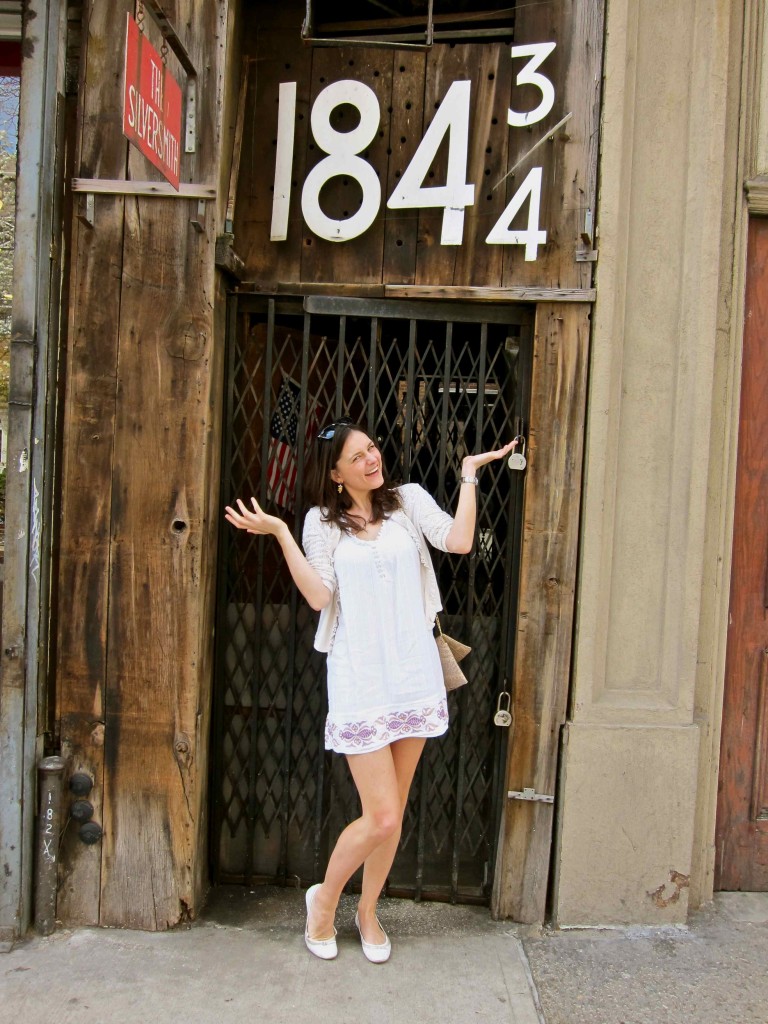 We discovered this very odd address… Very Alice in Wonderland.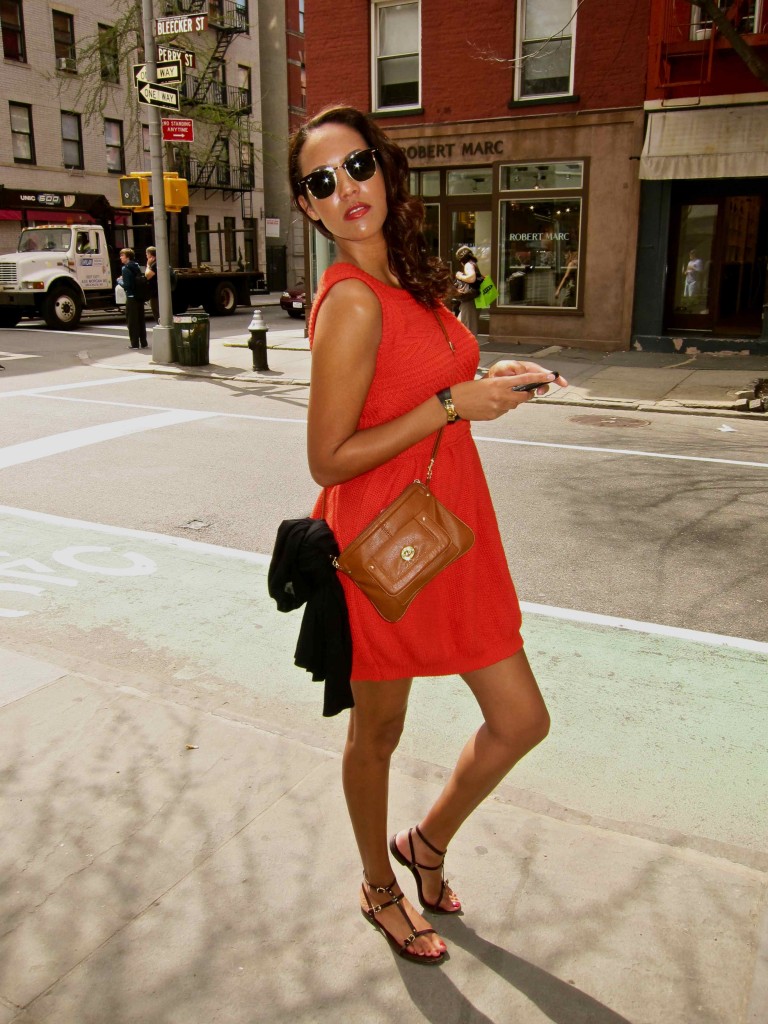 Shopping on Bleeker Street.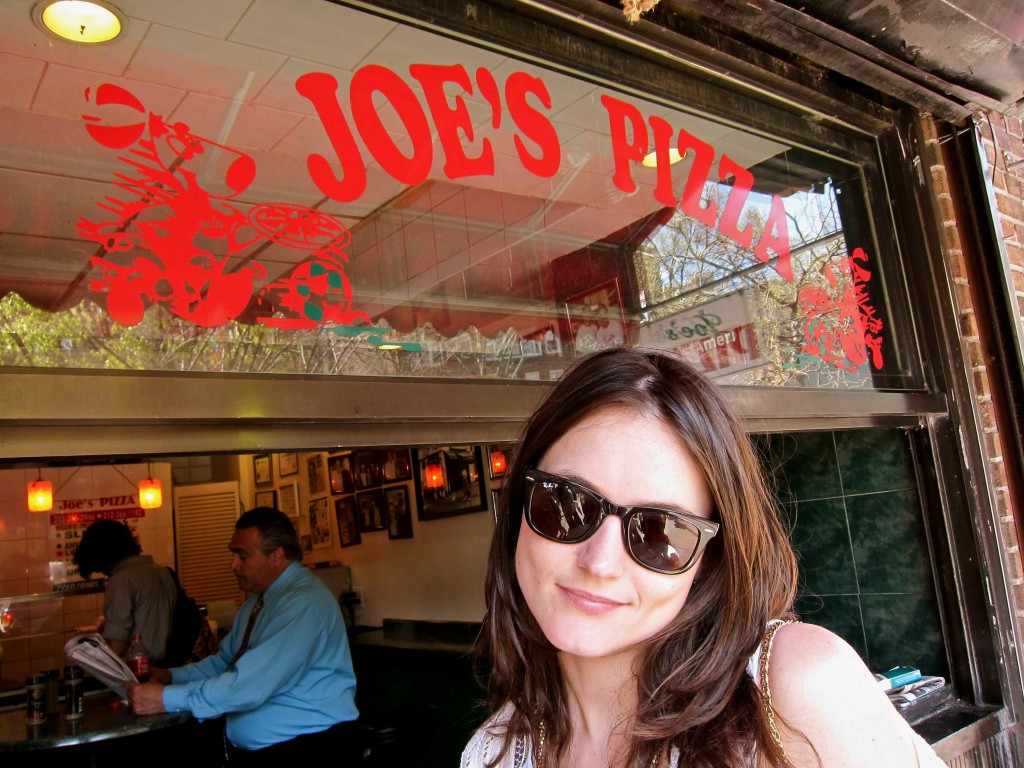 Ahhhh… My very favorite Pizza in the world! Joe's on Bleeker and 6th Ave.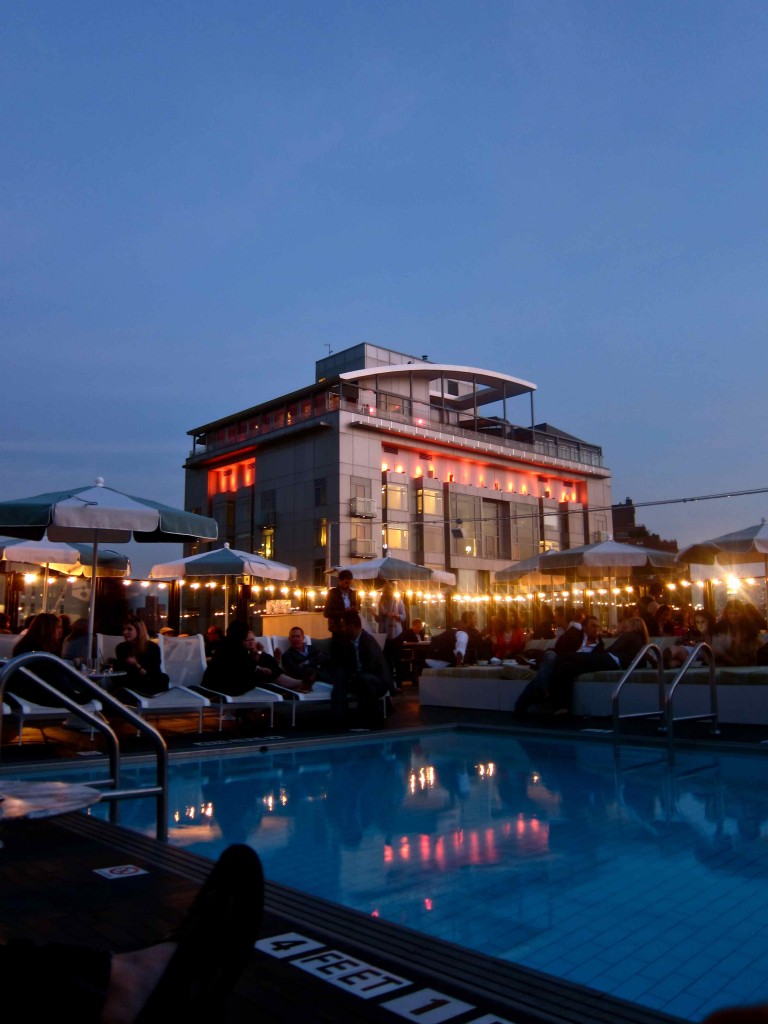 We were blessed with Gorgeous weather, So to  Soho House we went for rooftop cocktails with friends David and Billy.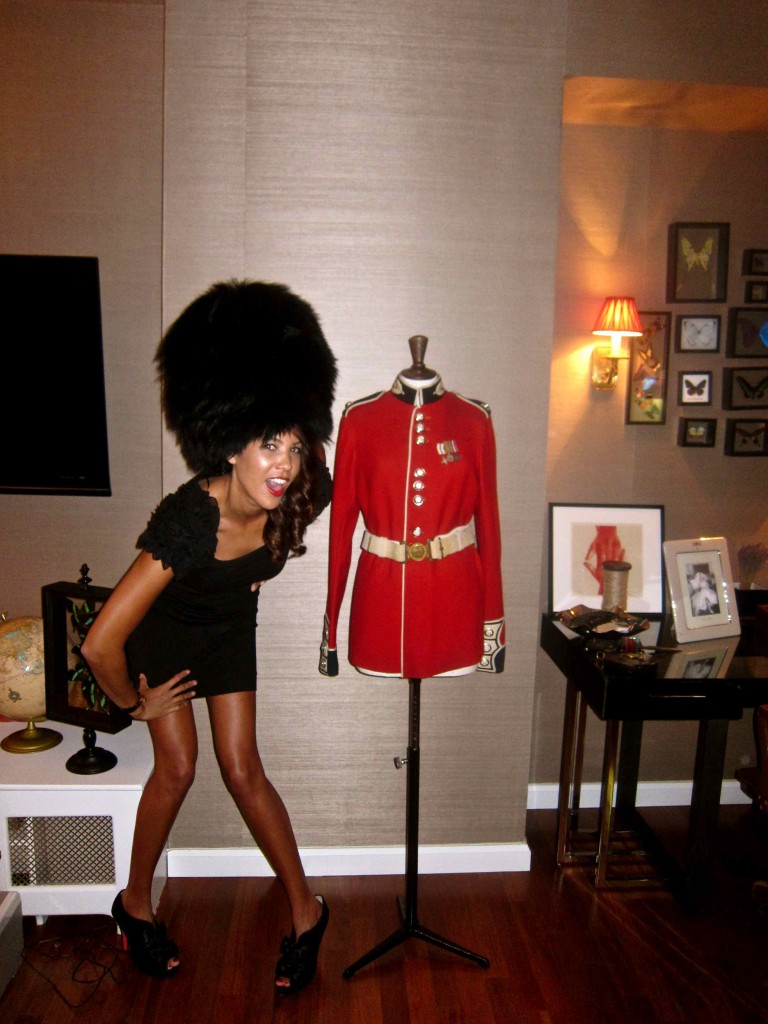 My friend Misha's apartment was a playground for photo shoots… I loved this British Uniform complete with matching bear skin hat!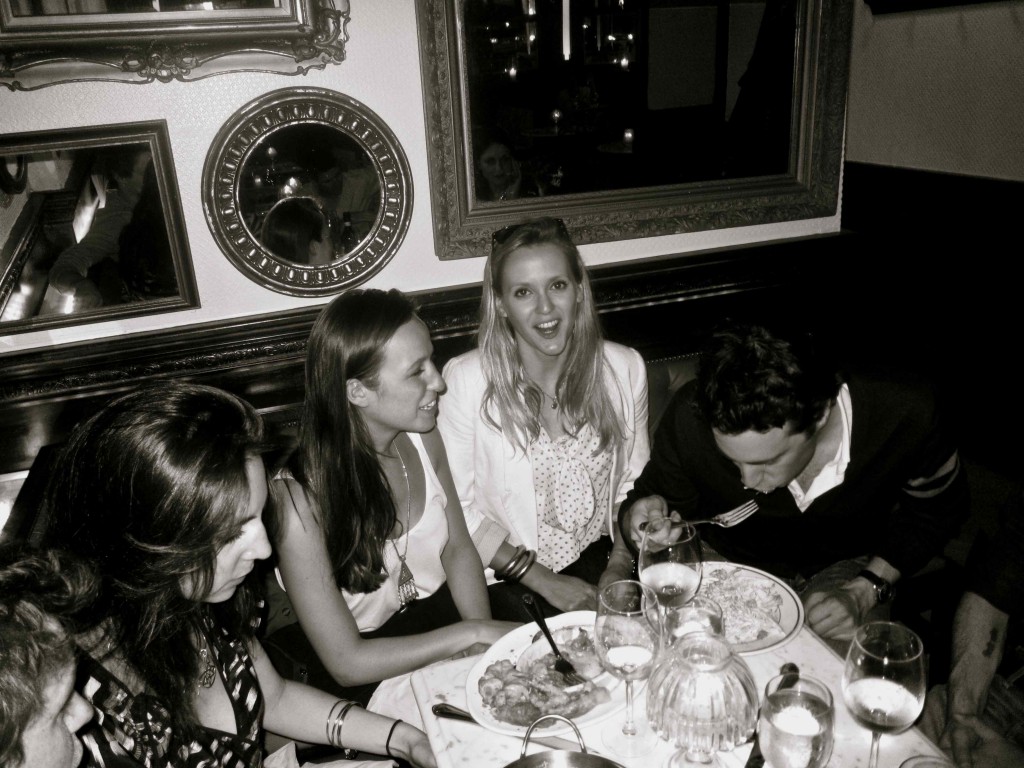 Dinner with all my Brit friends at The Village Tart Restaurant. In this photo: Natasha, Misha, Clementine and Tom.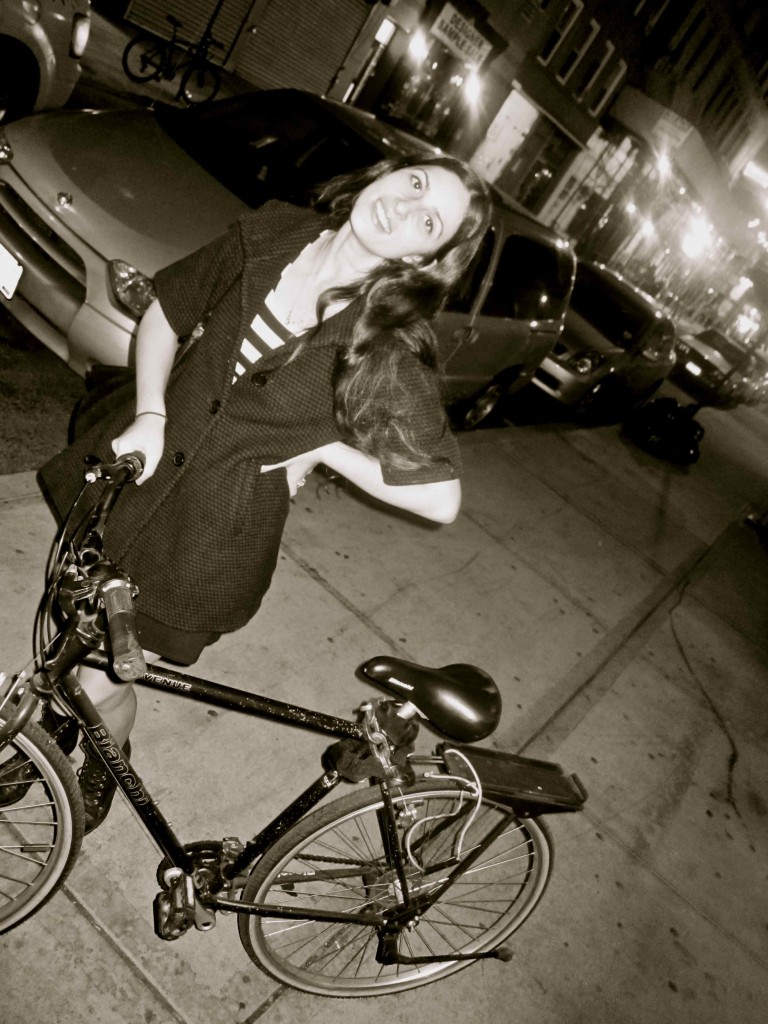 My dear friend Kaylie, Being Eco friendly by riding her bike around the city instead of taking cabs! Gotta love it!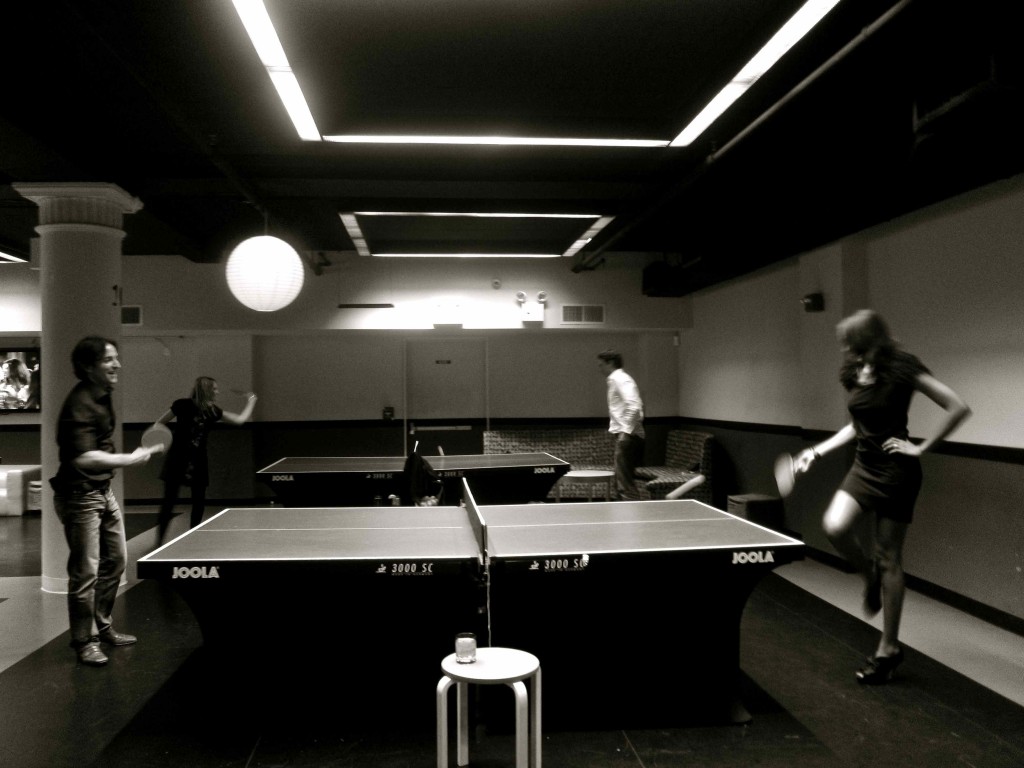 After dinner it was on to spin for little late night ping pong. The evening got very heated in a very intense ping pong match.  Clemmie and I verses Karim. We Lost… Sad face!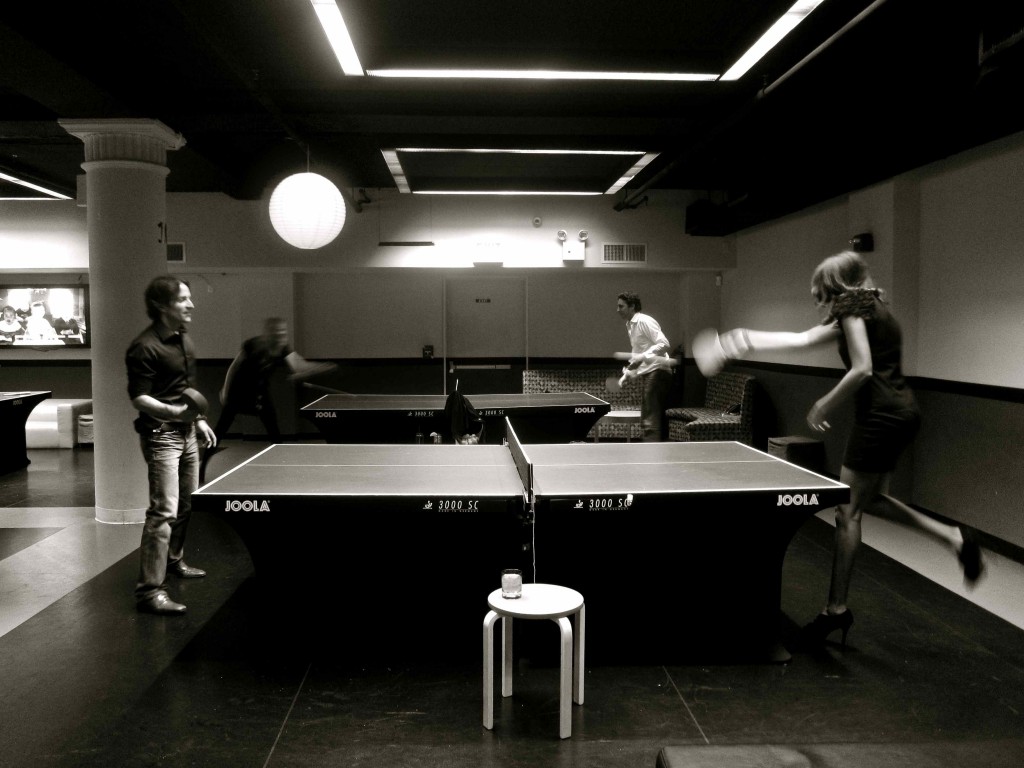 Karim and I warm up, With Tom and Kate at the table next to us.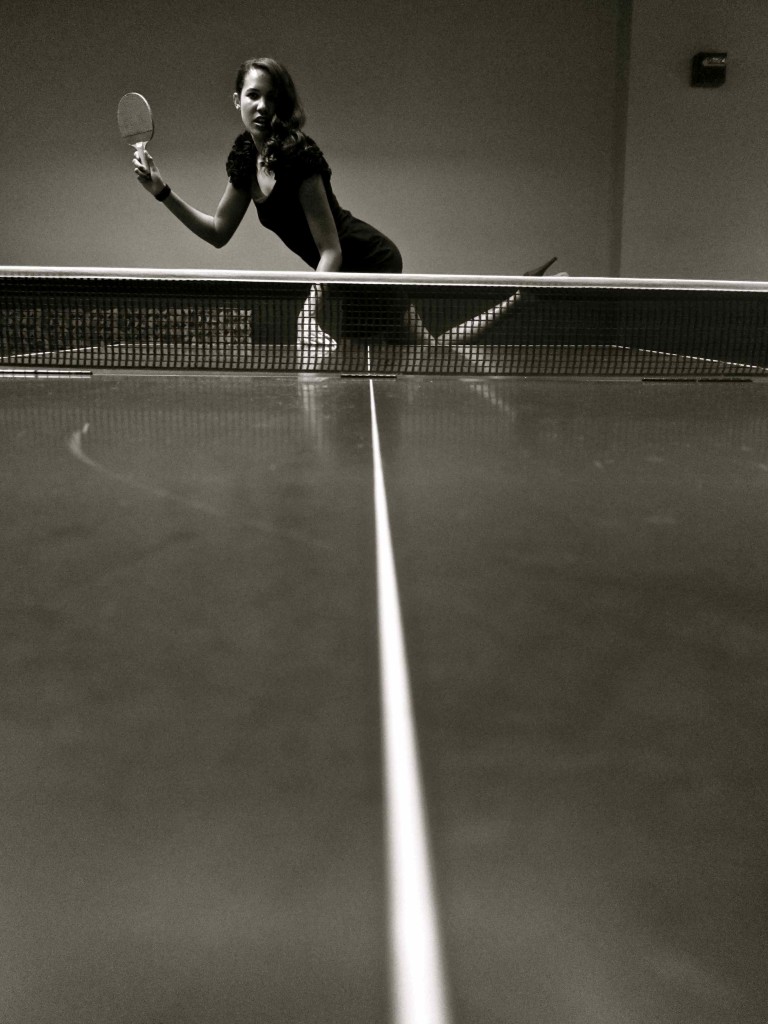 Hit me with your best shot!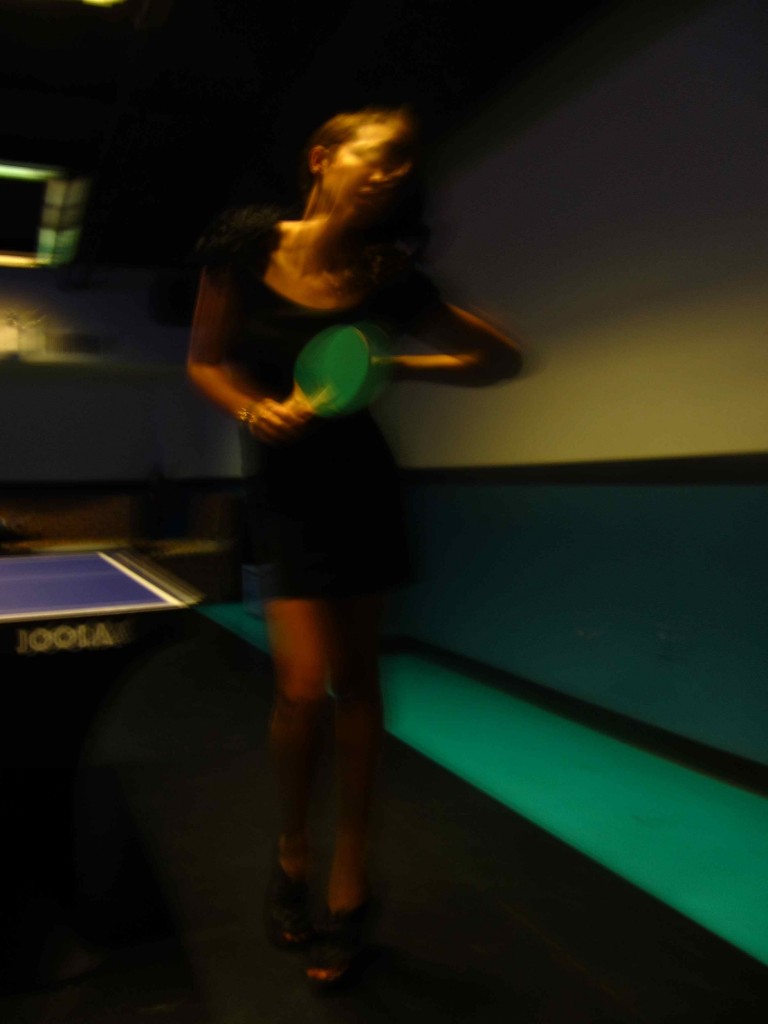 I pose with my Ping Ping Paddle.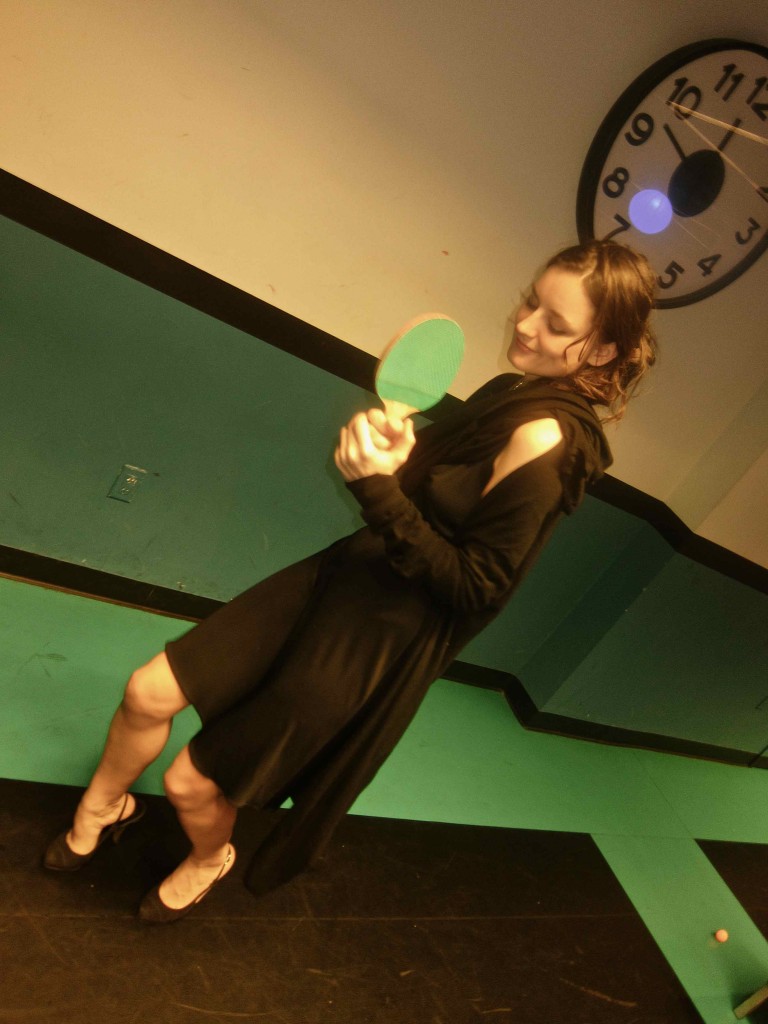 Clemmie serves…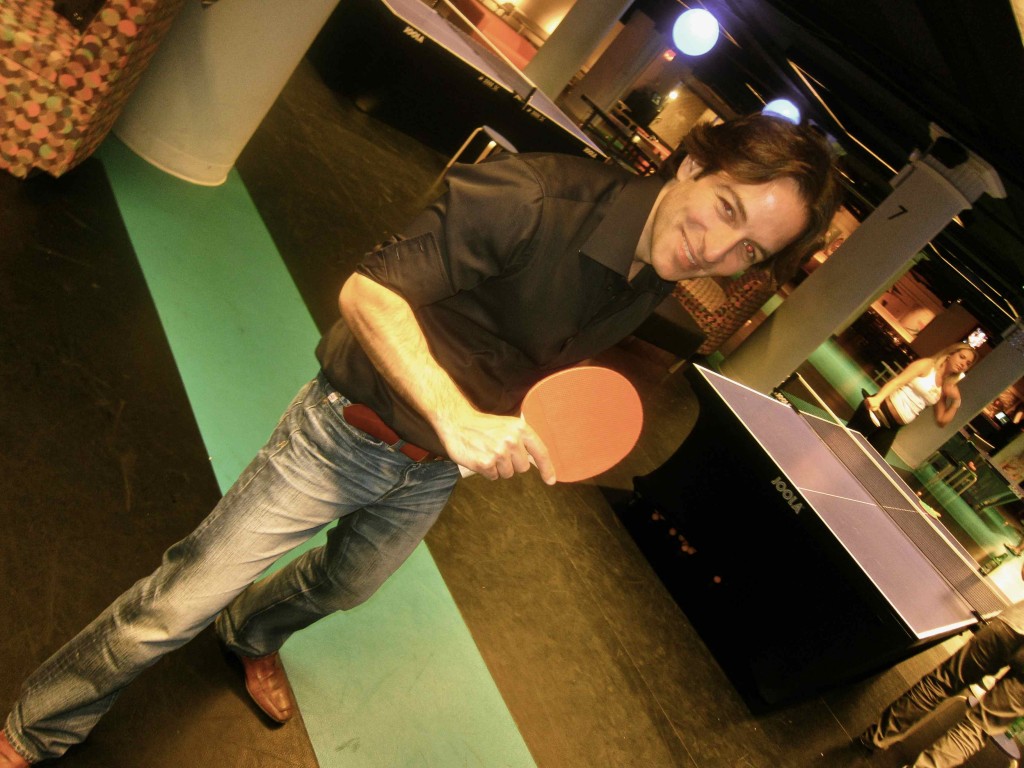 Karim's Victory!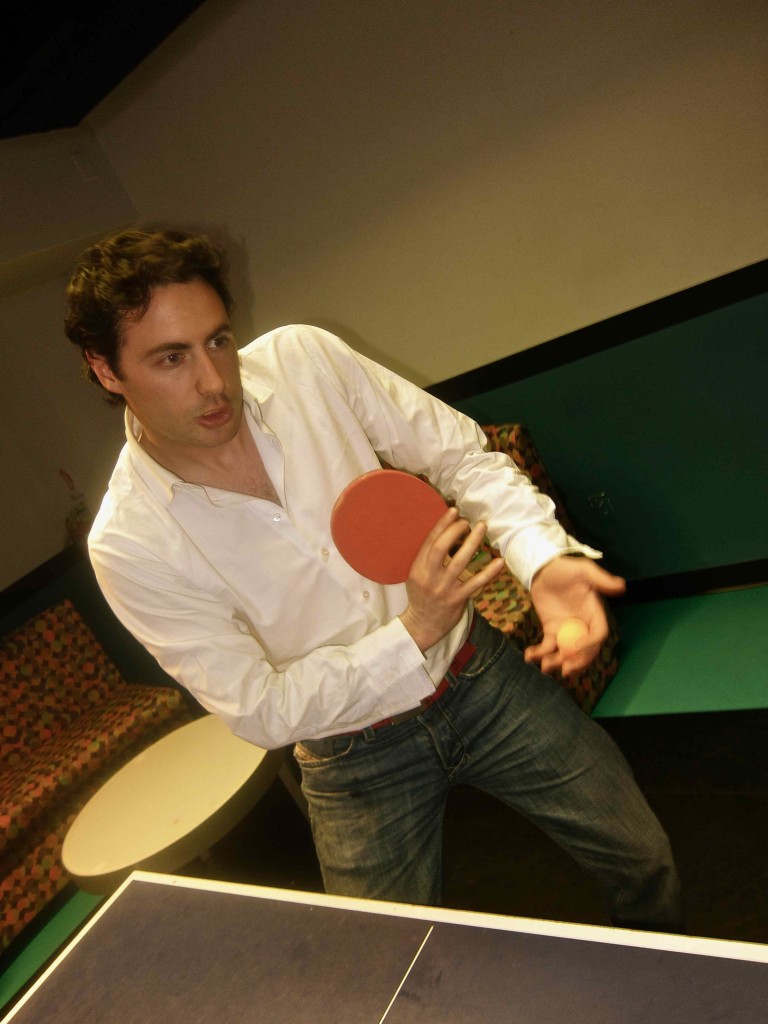 Tom's Game Face!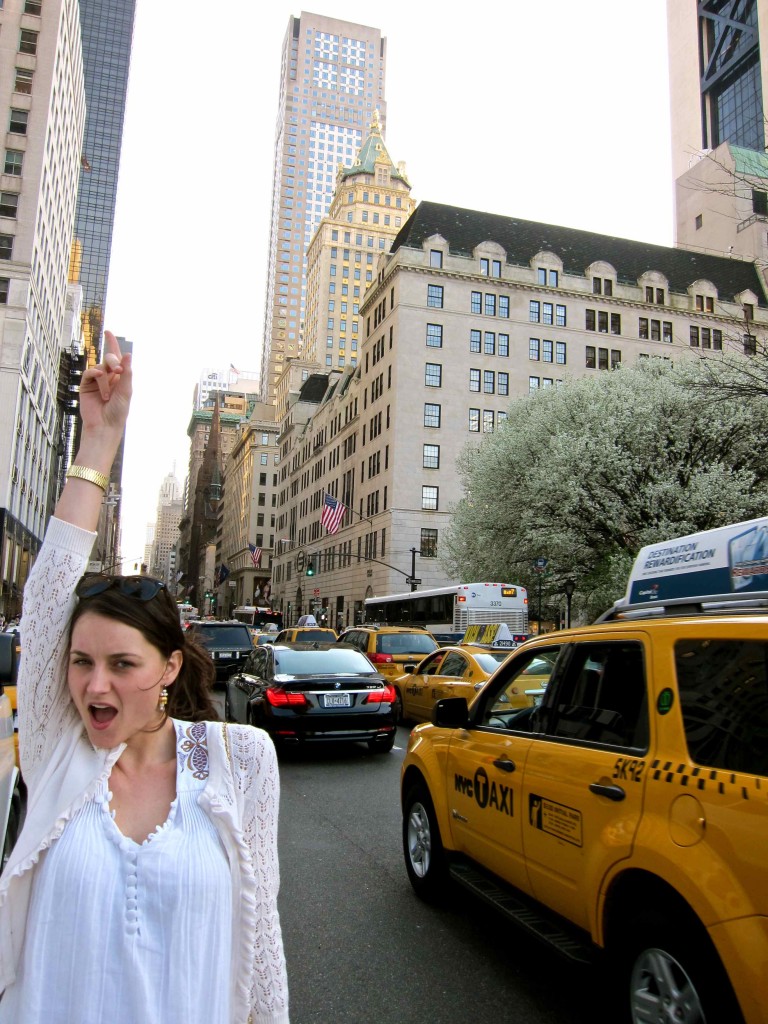 THE END!