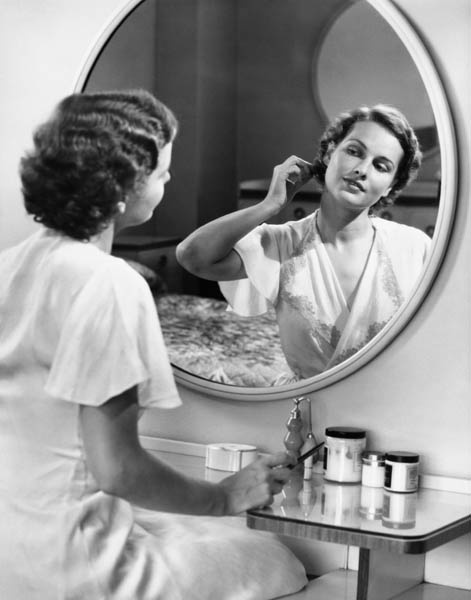 Oprah in trusts him with her skin, my mother swears by him and I religiously use his products till the very last drop. You could say Dr. Lancer is perhaps one of the most sought after dermatologists in the world. His stunning Beverly Hills practice has grown into a highly trusted and recognized brand for cosmetic rejuvenation and cutting edge treatments. His inspiration comes from improving the quality and appearance of his clients skin. I spoke with Dr. Lancer to get his top 10 tips for skin care for THE WIFE -Taryn Cox for THE WIFE.
1.     Your skincare regimen should change with the seasons: There should be significant changes when it comes to winter skin care. Cleansing in winter should be more gentle without the use of exfoliants or a harsh toner. Try the Lancer Skincare Extremely Pure Cleanse for a gentle yet effective cleanser. The best ingredient to use in the cold seasons is Shea butter (LRX Nourish). It's best to avoid harsh retinoic acid blends. When it starts heating up, be sure to wear sunscreen every day, and reapply every 2 hours. We all love tanned skin, but everyone hates sun spots.
2.     The most important skincare tip women should know in their 20s, 30s, 40s, 50s, and 60s:
20s – Protect and pamper your skin, as lack of a consistent regimen leads to premature aging of the skin. Most women in their 20s don't develop a regular program. Sunscreen is key!
30s – Upper and lower eye lids gain a greater significance at this age, and sun protection is still just as important. The use of Glycolic cream is more important for women in their 30s because it prevents and helps treat skin pigmentation.
40s – Skin exfoliation takes center stage during these years (Polish!) followed by modest hydration (Nourish). Women should also invest in some high grade Vitamin C Cream to help brighten the skin and treat those growing age spots. It's also a strong antioxidant that can fight against environmental aggressors.
50s – It's important to continue aggressive exfoliation on a daily basis, however hydration should take on a new meaning. Try Skin Salvation. The use of retinol is important because it minimizes the appearance of fine lines and wrinkles
60s – Treatment creams and gentle exfoliating cleansing tied in with twice daily intensive hydration.
Most important tips for all ages – Find a great dermatologist who can guide you through the adventure of aging. Always wear sunscreen have a healthy and balanced exercise and diet.
3.     The most important products every man and woman should use at any age: Good exfoliant, cleanser, moisturizer, sunscreen and eye cream. (Try our Polish, Cleanse, Nourish, SPF 30 and Eye Bright Illuminatorx). You should add on as you age – glycolic, vitamin C, and retinol should become part of your regimen. Toner is a necessity if you have blemish prone skin (but do not use in winter) – it helps remove any excess oil.
4.  Drugstore vs. department store: There's no denying that drugstore products can sometimes overlap department store products, but the saying that you get what you paid for is still true. Lower price means lower quality ingredients
5.  Sunscreen is extremely important for women and men of all ethnicities and ages: Unprotected sun exposure damages skin (all skin types). Damaged skin causes skin cells to deteriorate more rapidly and this speeds up the aging process. People of all ancestries can develop skin cancer – some faster than others. Avoid unprotected sun exposure- always wear sunscreen.
It's very important to use sunscreen on hands – sun damage begins to appear on hand as early as your teen years. To better incorporate into routine, mix with your favorite moisturizer or foundation. Also reapply every 2 hours when outside, or reapply when you touch up your make up.
6.  Treat your hands well: Sunscreen should be used the same everywhere on your body, including hands – reapplied every 2 hours. Sun damage and age spots typically begin to show in the early teens. Specific ingredients to look for in a hand moisturizer are hyaluronic acid, Vitamin C, retinol, barrier repair qualities and ceramides, Tri-Defense Co Q10 – treats and protects from environmental pollutants. Retinol is a great ingredient used to reverse the signs of aging – has the same effect on hands. If you can, get microdermabrasion on the hands to treat sun damage and dead skin. To help keep your hands looking youthful, you should stay away from dish soap (wear rubber gloves) and anything with harsh drying agents.
7.  Use a good night cream every night – and get a good night's sleep! The cortisol levels in your body peak at 3AM, and this enhances and influences skin repair mechanisms. That's why getting a good night's sleep is so important – you need to give your cells time to repair! I also recommend a good moisturizer (our Nourish is a great one) at night to enhance skin repair.
8.  Face, Neck and decolletage should all be treated as one: Maintaining great skin means taking care of all of your skin – not just your face. When you wash and treat your skin, make sure you incorporate your neck and decolletage. The area should be from your forehead to the sternum. Same goes with treatment creams and sunscreen.
9.  Good nutrition and Exercise leads to great skin
Nutrition, exercise and skincare are linked irrevocably. You must form a stable nutrition and exercise program along with a Polish, Cleanse Nourish based skincare regimen in order to create and maintain a flawless complexion.
Best things to eat- Grilled organic chicken with no salt, dark berries, grapes, grapefruit and lots of sliced tomatoes. Farm raised or fresh wild Atlantic salmon. Fresh pressed juices (like Pressed Juicery which we have in the office for our patients) are not only great to your body but just as good to your skin.
Benefits -Generally, more simple the diet, less energy is needed to break down ingested foods. High/simple protein foods lead to more efficient collagen and elastin production.
Exercise- sweating is the best detox for your body and skin. Pilates, stretching, any kind of movement helps reduce stress and boosts your immune system and clears your head.
10.  Polish, Cleanse and Nourish: My skincare line was founded on three words – Polish, Cleanse, and Nourish. These are the three steps to achieving healthy, glowing, smooth skin. My Natural Sea Mineral Polish clears away dead skin and leaves the skin smooth and rejuvenated. My Extremely Pure Cleanse gently cleanses the skin, and the AM/PM Nourishing Treatment moisturizes while infusing the skin with anti-aging properties. I believe everyone should include polishing, cleansing and nourishing to their daily skin regimen in order to achieve beautiful skin.
I believe the most important aspect of a great skincare line is exfoliation. Behind the dermis layer of the skin lays the stratum corneum. Exfoliating targets the stratum corneum, and heightens the skin's own natural regeneration. By getting all those old cells out of the way, exfoliation creates a clear pathway to the dermis so that therapeutic ingredients can have an effect. So while "feeding" the dermis is an integral part of skin care, putting the emphasis on the stratum corneum doubles your chances of achieving beautiful, younger-acting skin. Dr. Lancer's exclusive line of skincare products, LANCERx is available at LancerDermotology.com or at Nordstroms.  -Dr. Lancer for THE WIFE